NYPD: 4 wanted for attacking 22-year-old, stealing his wallet in Allerton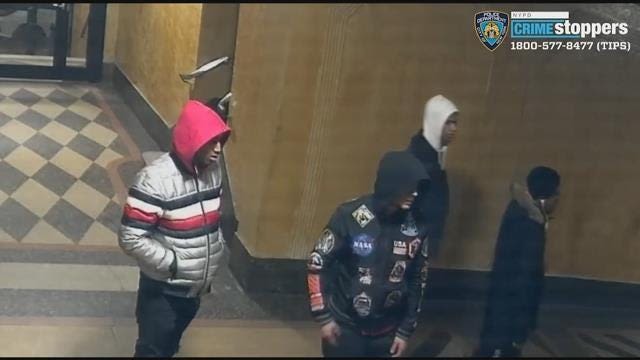 Police are looking for four people they say are connected to a violent robbery in Allerton.
The robbery happened on March 16.
Police say the four suspects, pictured in surveillance video, approached the 22-year-old victim near Pelham Parkway North and White Plains Road.
Two of the males punched and kicked the victim, while two others acted as lookouts.
They stole the 22-year-old's wallet and were last seen entering 2148 Olinville Ave.
Anyone with information is asked to call Crime Stoppers at 1-800-577-TIPS.