NYPD: Gas station employee attacked, robbed in Melrose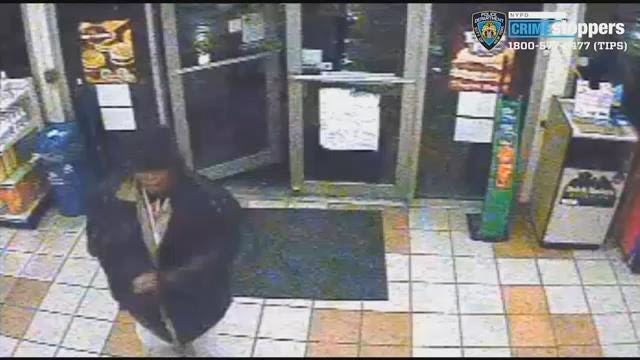 A gas station employee was allegedly attacked after refusing to hand over money during a robbery.
Police tell News 12 a man came into the BP gas station Sunday and left with money from the cash register after attacking one of the employees.
The NYPD released a surveillance video showing the man police describe as the suspect walk around the counter towards the 59-year-old employee demanding money.
Police say when the BP employee refused to hand over the money, the man punched the 59-year-old in the head several times before taking off with the cash.
News 12 is told the victim was taken to the hospital and is expected to be OK.
No arrests have been made.
Anyone with information is asked to call police.