NYPD: Man wanted for robbing E. 165th St. cleaners at gunpoint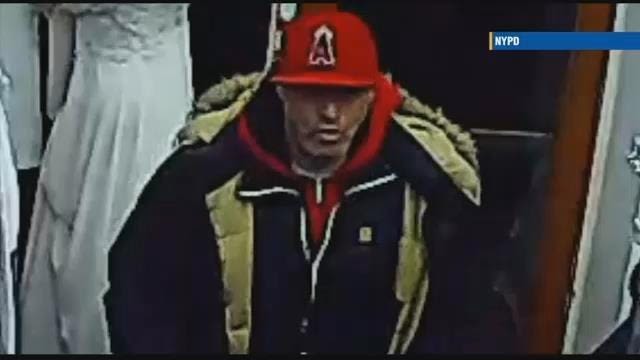 Police are looking for an unidentified man they say robbed a local dry cleaner at gunpoint.  
Police say the man entered Rosa Cleaners and Tailor Shop on East 165th Street last Monday and pointed a gun at the 40-year-old female store clerk and demanded money.
He took $600 from the victim's purse before running off toward Tiffany Street. No injuries were reported.
Police say the suspect is around 180 pounds, 5 feet 11 inches tall with a teardrop tattoo on the right side of his face. He was last seen wearing a red California Angels baseball cap, red-hoodedsweatshirt, black warm-up suit jacket and a black fur hooded winter jacket.
Anyone with information is asked to call Crime Stoppers at 1-800-577-TIPS.