NYPD searching for suspect in pair of stabbings in Brooklyn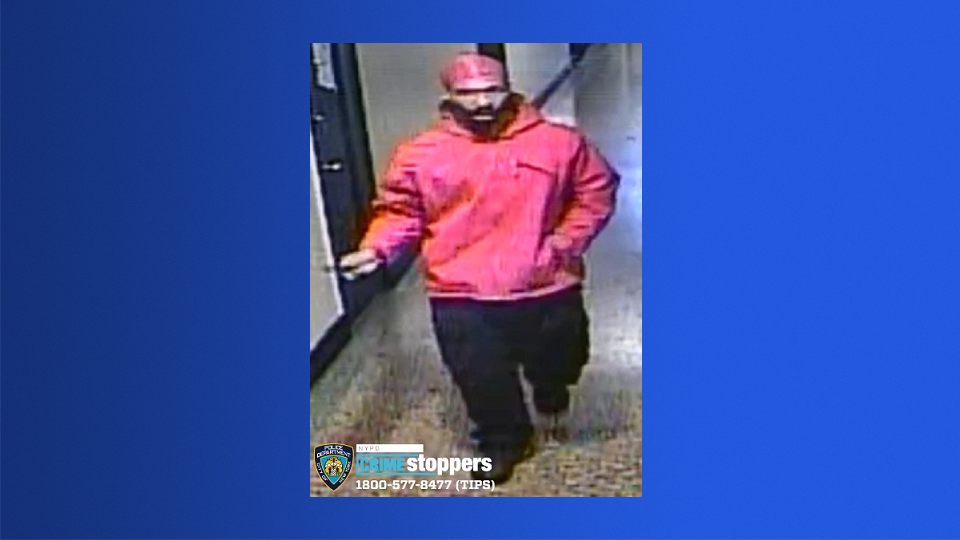 The NYPD is asking for the public's help in tracking down a suspect wanted for stabbing two men in a pair of attacks in Brooklyn.
The incidents happened within the 70th Precinct on Saturday shortly before 9 p.m. Police say the suspect punched and kicked two men inside of a residential building at Dorchester Road and East 21st Street. During the attack, police say the suspect stabbed the 39-year-old multiple times.
The suspect then fled, and police say that's when he stabbed a 40-year-old man at the corner of Dorchester Road and Flatbush Avenue.
EMS crews transported the 39-year-old male and the 40-year-old male to hospitals in critical but stable condition.
Police say the suspect was last seen heading westbound on Flatbush Avenue. He is is described as a black male, 40 to 50 years old, who stands 6 feet, 1 inch tall. He has a beard and mustache and was last seen wearing a red du-rag, a red hooded jacket, black pants and black sneakers.
Police are asking anyone with information to call the NYPD's Crime Stoppers Hotline at 1-800-577-TIPS (8477) or for Spanish, 1-888-57-PISTA (74782).