Ocasio-Cortez takes part in Green New Deal town hall in Morris Park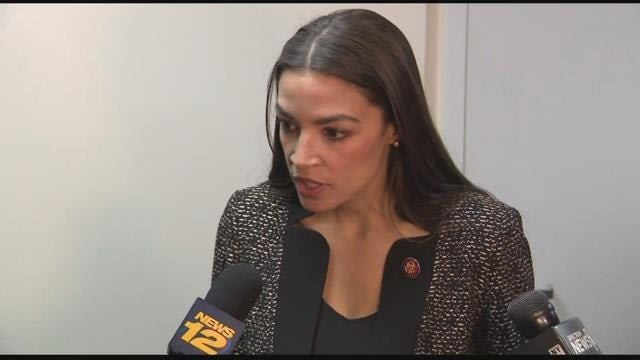 MSNBC hosted a town hall with Rep. Alexandria Ocasio-Cortez Friday in the Bronx that centered on the proposed Green New Deal.
The taping took place at the Albert Einstein College of Medicine in Morris Park. MSNBC host and fellow Bronx native Chris Hayes hosted the event.
People lined up hours ahead of the taping to get a spot inside when doors opened at noon. 
The town hall addressed Ocasio-Cortez's Green New Deal, which is aimed at addressing climate change and stimulating the economy. Attendees say they wanted to hear more about green infrastructure, clean energy and how this proposal would help people from New York City.
Community members said they were proud the Bronx hosted the taping.
"I'm very impressed, very excited," said Gerard McMorrow. "The Bronx is a great place. Not everyone in the country knows that, but it is a happening place."
"It's awesome," said Stephanie Soto. "As a matter of fact, the reason why I showed up today is because it's being held in the borough. We get little representation, so any time that there's an event out here, something happening like this, we want to come out and represent."
Ocasio-Cortez spoke on the significance of having the event in the borough.
"One part of this is to really have us expand our understanding that environmental justice is a racial justice and social justice issue," she said.