Officials: 19 injured in Holland Avenue fire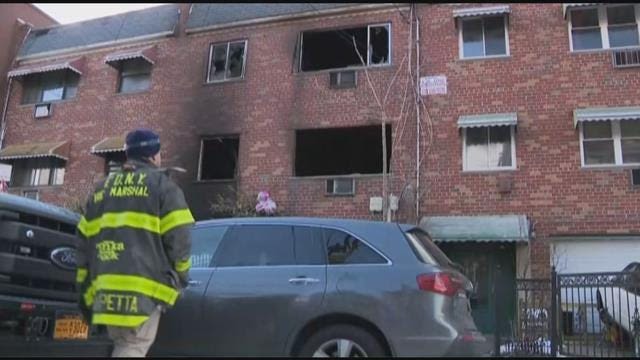 Officials say 19 people were injured Wednesday during a house fire in Olinville.
Authorities say the call came in around 6:10 a.m. for a fire at a two-family private home at 3605 Holland Ave.
The blaze started on the first floor of the building. The Department of Buildings says it didn't have smoke detectors or fire escapes.
Neighbors told News 12 that people in the home were forced to jump from the windows onto the roof of a car in an attempt to escape the flames. Those neighbors eventually brought a mattress over to help with the impact and shuttled victims to the hospital in their own cars.
First responders eventually got the fire under control.
The Red Cross told News 12 that they are helping two people with housing and financial assistance.
The DOB says they have engineers who will determine whether the building can be saved or if it must be torn down.
It's not yet known what sparked the flames.
Among those hurt were a police officer and a firefighter. Their injuries were considered minor.
At one point, the Department of Buildings reported that there was one fatality connected to the incident, but that wasn't confirmed by authorities or hospitals.