Officials warn of delays near Williamsburg Bridge as protesters gather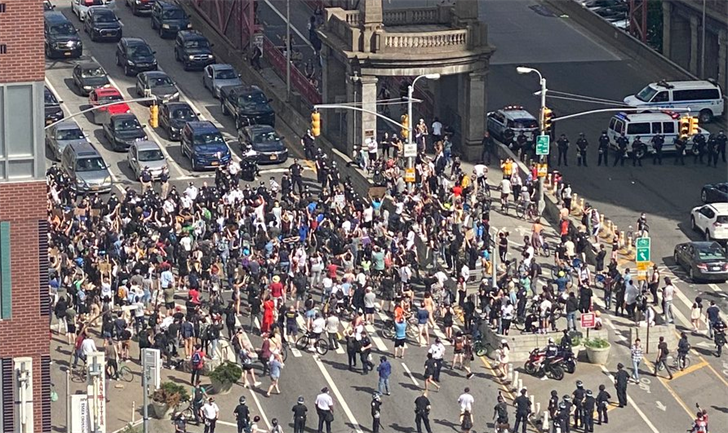 Authorities are warning of delays near the Williamsburg Bridge and closures of all lanes on the Manhattan Bridge as protesters gather around the city.
The city's Office of Emergency Management tweeted a warning of delays and police presence in the area. 
A photo shared on social media appeared to show crowds blocking lanes on the bridge.
It comes after several nights of protests across Brooklyn, the city and the country, which have occasionally erupted in violent confrontations. The protests were sparked by the death of George Floyd in Minneapolis.
Authorities also warned of delays due to protest activity in multiple other parts of the city, including: 
- Barclay Center, BK
- Union Square, MN
- McCarren Park, BK
- Fort Tryon Park, MN
- Flushing Meadow Park, QN
Consider alternate routes and allow for additional travel time.
PHOTOS: Brooklyn protests after George Floyd's death