Paul McCartney jams with Bruce Springsteen at MetLife Stadium show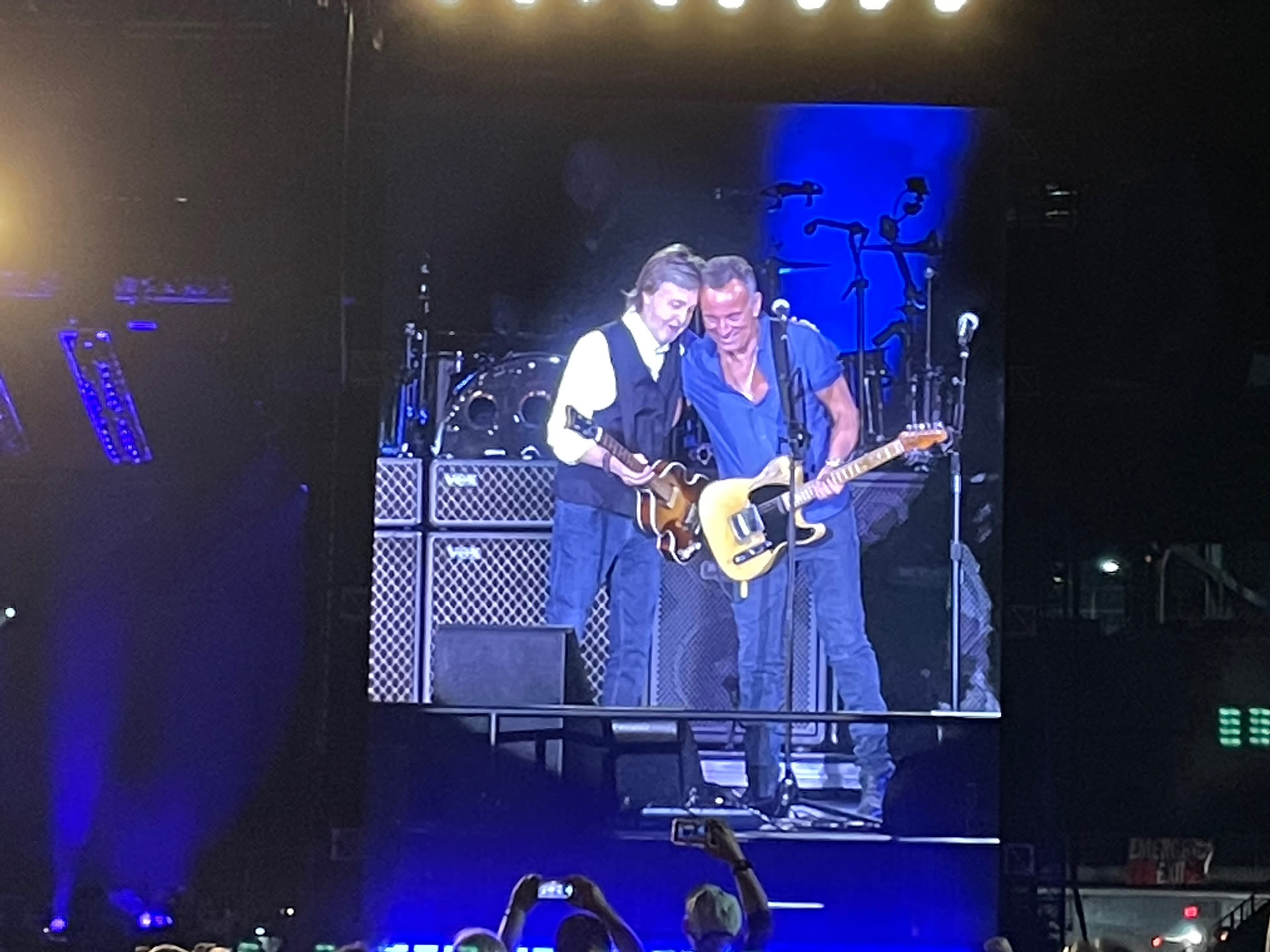 In his last show of his North American tour, Got Back, Sir Paul McCartney welcomed two of Jersey's own to the stage – Bruce Springsteen and Jon Bon Jovi.
McCartney sang for three hours straight, including the encore, at MetLife Stadium Thursday night, entertaining 50,000 fans of all ages with new and old hits. As he moved from bass, to guitar and piano, he told stories of his career over the past 60 years.
Halfway through the show, McCartney said he had a special guest who was from New Jersey. As the crowd chanted "BRUUCCE," Springsteen made his way to the stage and wished McCartney a happy birthday. The Beatle turns 80 on June 18. The pair sang Springsteen's "Glory Days," and McCartney asked Springsteen to since one more. They rocked out to the Beatles' "I Wanna Be Your Man."
The Boss wasn't the only Garden State native to join McCartney on stage. During the encore, rocker Bon Jovi surprised McCartney on stage with balloons and got the crowd to join in singing 'Happy Birthday.'
And while Bon Jovi did not perform, Springsteen did join McCartney and his band during the last song. They even had a little guitar riff battle before all taking a bow.
McCartney now heads overseas for the second half of his tour.
(Photos courtesy of Ric deMasi)