Pelham Parkway crossing guard retiring after 30 years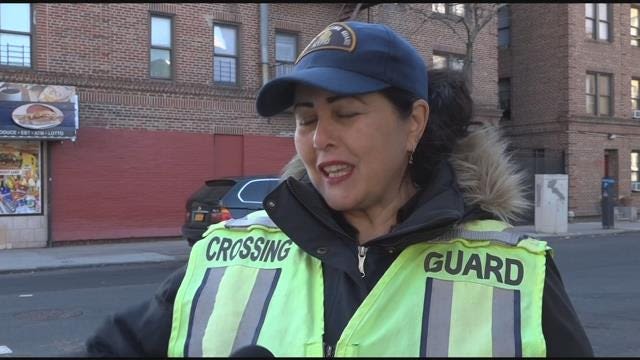 A crossing guard who has been a fixture at one corner of Pelham Parkway for 30 years is retiring.
Guni Mamudoski is a crossing guard at the corner of Lydig and Holland avenues.
Over the years, she's watched children grow up from toddlers to adults with kids of their own, and says the people here have become her family.
Mamudoski says she believes her last day will be April 18.