Police: 2 babies found dead inside car; father in police custody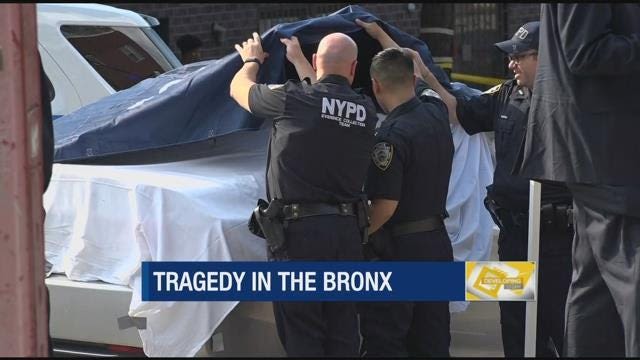 Police say two young children were found dead in the back seat of a vehicle in Kingsbridge Heights Friday.
Authorities say their father went to work at a VA Friday morning and parked his car. He later returned to the vehicle and noticed the children in the back seat.
Emergency crews were called to the scene at Kingsbridge Road and Kingsbridge Terrace just after 4 p.m. The children, 1-year-old Luna and Phoenix Rodriguez, were determined to be dead on arrival, according to police.
"I came in running to see what happened and all of a sudden I see two kids in the vehicle, and a lady trying to give CPR," says Anthony Martinez, a witness. "The lady starts weeping and crying. She's saying there's no hope for the kids. And when I go up and see the vehicle, the kids were like burnt and blue in the face. They had no oxygen. Everyone started crying from there on."
A source believes that the father may have tried to drive home after making the discovery, but then pulled over.
The father, who is from Rockland County, is in police custody and has been questioned.