Police: 2 men charged in fatal stabbing outside bar in Mott Haven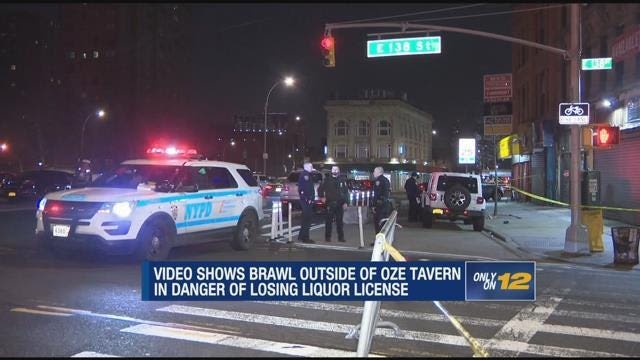 A brawl outside of Oze Tavern in Mott Haven Sunday morning left at least one man dead and two others hurt, police officials report.
Police say Kareem Allen, 29, was stabbed to death during the brawl.
A new exclusive video shows the disturbing altercation where three men are seen attacking the victims.
Christopher Williams and Devon Aviles both face murder and other charges. Police say they are searching for a third suspect who may have been involved in the incident.
The New York State Liquor Authority told News 12 it has three open cases against Oze Tavern in the matter of cancelling or revoking the owners' liquor license. A fourth case resulted in a $3,000 civil penalty.
The owners are accused of serving underage customers alcohol, permitting assaults to happen on the premises and failing to comply with health, safety and governmental regulations, which are grounds for revocation.