Police: 2 suspects wanted in connection to Longwood assault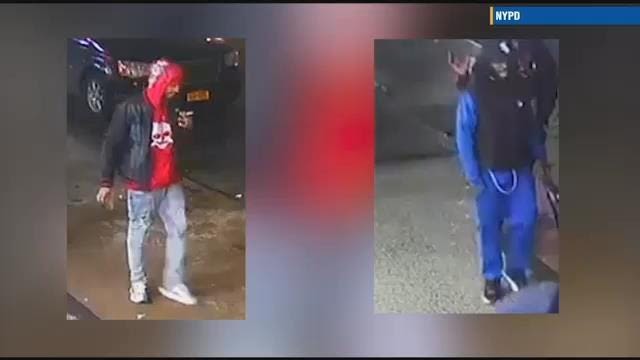 Police say they're searching for two suspects in connection to a brutal assault on Southern Boulevard in Longwood.
Investigators say that a 32-year-old man got into an argument with two other men just after 8 p.m. on Friday. They say one of the men allegedly began striking the victim repeatedly with a closed fist to his face.
Police say the two suspects then left the scene, with the victim remaining on the ground.
News 12 is told one of the suspects was last seen wearing blue pants, a blue sweatshirt, a black hooded vest and black and white sneakers. The other suspect was last seen wearing a black jacket, a red hoodie with white writing, blue jeans and white sneakers.
Residents say they're concerned about the violence in the area, and some say they recognize at least one of the suspects.
Police say the victim was taken to an area hospital and treated for his injuries.
Anyone with information on the suspects is asked to contact police.