Police: 6 hurt in crash involving car that fled traffic stop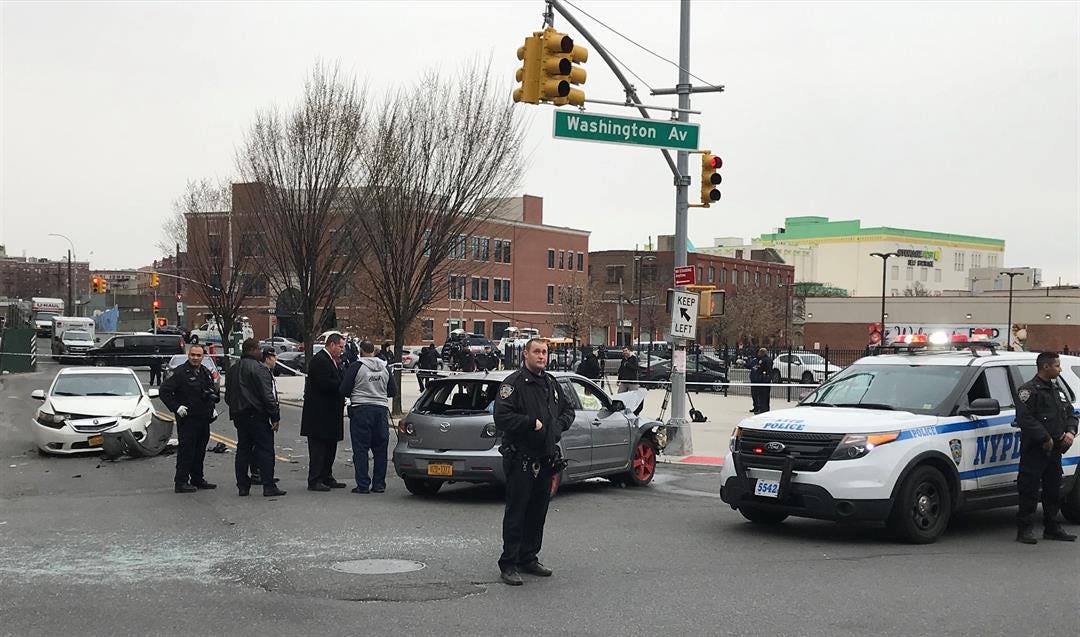 Police say six people were hospitalized in a crash involving a car that had fled a traffic stop Monday afternoon, and two people are now in custody.
It began around 3 p.m. when police say a white Acura committed a traffic infraction. When officers attempted to pull the vehicle over, they say the driver took off.
Police called off the pursuit, but they say the vehicle proceeded down West 163rd Street. That's when it T-boned a gray Mazda vehicle with five occupants near Washington Avenue.
The car then spun and struck another car at a red light. There was one occupant in that car.
Police say three males jumped out of the vehicle and fled on foot. They say that one threw a small-caliber firearm to the ground. Officers recovered the weapon.
Two males were arrested, but police are searching for the third suspect.
Police say all six occupants of two vehicles that were struck were taken to Lincoln Hospital with minor injuries.
The multicar crash brought traffic in the area to a standstill.
The owner of one of the vehicles involved said that he lent his car to a friend to pick up his kids and was stunned to find out what had happened.