Police: Man burglarizes Islamic center, steals $200 in quarters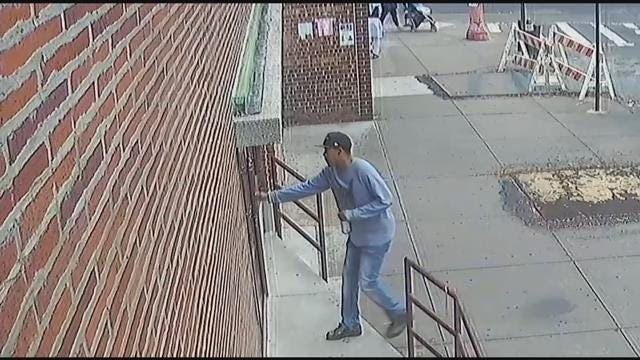 Police are searching for the man who broke into an Islamic center on Virginia Avenue and stole $200 Saturday night.
Officials have released surveillance video of the man forcing open an office door around 6 p.m.
News 12 is told that the center is open seven days per week, but the imam was not working when the incident happened.
He is then seen leaving the room after breaking into a file cabinet and removing $200 in quarters.
The man was last seen wearing a black baseball cap, blue sweater, jeans and black sneakers.
Police say he fled Virginia Avenue in an unknown direction.
Anyone with information is asked to contact Crime Stoppers at 1-800-577-TIPS.