Police: Man stabbed outside bodega on East 149th Street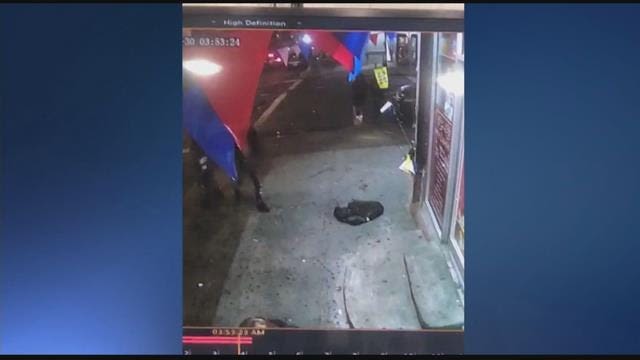 Police say a man was stabbed on East 149th Street just off the Grand Concourse early Saturday morning.
The stabbing occurred around 3:40 a.m. in front of the Glen Roy Bar. Surveillance video shows a man covered in blood at a bodega a few steps away from where the crime took place.
According to police, the victim is a 26-year-old man who suffered slash wounds to the face, right ear, stomach and forearm. Police say the suspect is another man who fled from the scene.
News 12 is told the victim is in stable condition. No arrests have been made.