Police: Bronx teacher arrested for child pornography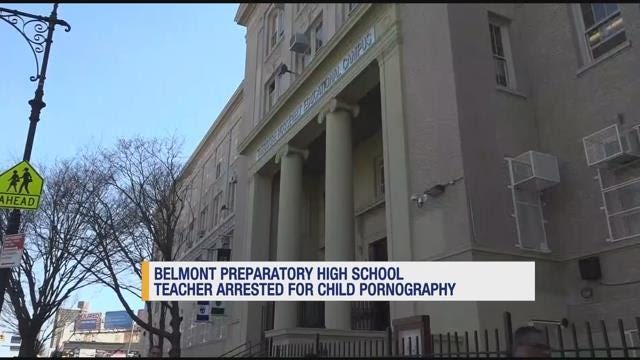 Police say a Bronx teacher was arrested on federal child pornography charges.

They say Jonathan Schweitzer, 41, was arrested in the Bronx Wednesday morning after being found in possession of a digital archive of child pornography.

Law enforcement officers raided his home and confiscated a laptop authorities say had child pornography charges that included depictions of prepubescent kids involved in sexual activity with other kids and adults. The U.S. District Attorney for the Southern District of New York alleges that Schweitzer shared the content in dark web chatrooms between February and March of 2019.

Prosecutors say one video allegedly shows a 10-year-old girl performing oral sex on another girl.

Schweitzer is charged with distribution and receipt of child pornography and possession of child pornography. Both sentences carry a maximum sentence of 20 years in prison.

The Department of Education tells News 12 in a statement, "These are incredibly disturbing and saddening allegations, and Mr. Schweitzer was immediately removed from the classroom away from students. We will remove him from payroll and seek to fire him as soon as legally possible."

The Department of Education says Schweitzer taught at Belmont Preparatory High School since 2008 and that he has no prior disciplinary history.

Students say he was a science teacher at the school, which is on the Theodore Roosevelt Educational Campus. They say that they didn't suspect Schweitzer of doing anything like this.