Police: Person struck by train in Port Morris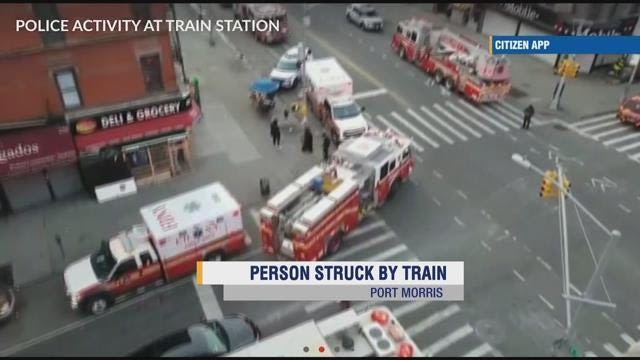 A person was struck by a train in Port Morris this morning.
Authorities tell News 12 that it happened around 6:40 a.m. on East 138th Street and Brooke Avenue.
News 12 is told the victim was taken to the hospital for treatment.