Police search for suspect who shot man in the eye in Castle Hill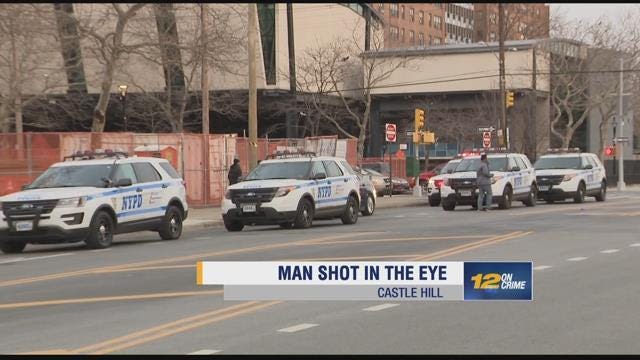 One man has been sent to the hospital and another man is on the run after a morning shooting in Castle Hill. The incident happened before 6:30 a.m. at 575 Castle Hill Ave.
Police say a 56-year-old man was shot in the eye. They say the victim was taken to NYC Health + Hospitals/Jacobi, where he is in stable condition.
Authorities say the suspect took off toward the back of the building after shooting the victim.
According to fire press, police are searching for a man wearing jeans and a blue hoodie.