Police seek 2 men involved in assault in Melrose Houses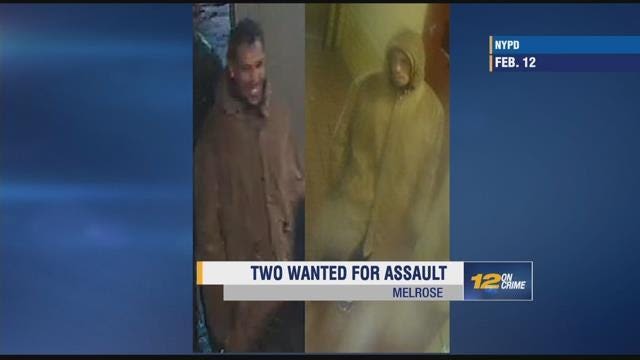 Police are searching for two men accused of a brutal assault in Melrose.
Police say on Tuesday Feb. 12, two men approached a 30-year-old man inside the lobby of the Melrose Houses on East 153rd Street and Courtlandt Avenue.
They say the suspects pushed the man into an elevator and stabbed him with a hand tool and another cutting instrument before running off.
The victim was taken to the hospital for stab wounds to the face and body.
Anyone with information is asked to call police.