Prosecutors: 5 members of 'Jack Boyz' charged in shooting of off-duty officer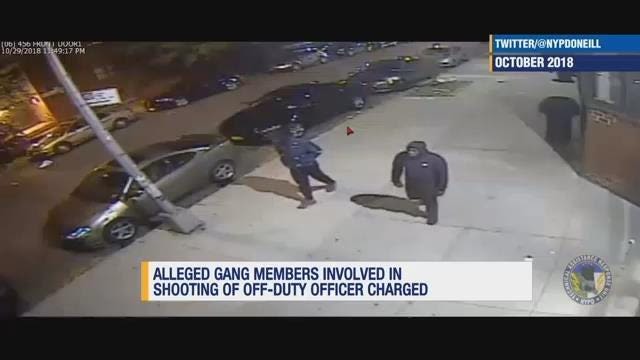 Five alleged members of a Bronx gang now face charges stemming from a Mott Haven shootout that ended with an off-duty officer being shot.
Prosecutors say the five suspects were shooting at a rival gang last October on East 137th Street and Brook Place when one of the bullets hit the off-duty officer in the chest.
The officer survived the shooting.
Authorities say the suspects are part of the "Jack Boyz" gang.
Four of the suspects are in custody. Investigators say one of the men charged is still on the loose.