P.S. 106 in Parkchester performs Black History Month presentation about unity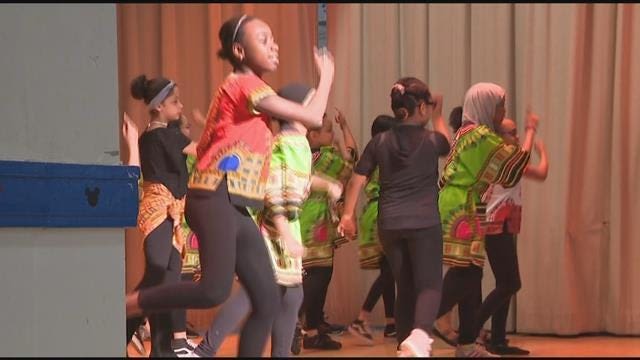 One Parkchester school hosted a Black History Month presentation Friday called "Powerful Excerpts of Unity."
Fifth-grade students at P.S. 106 stepped on stage to show off their dancing, singing and presentation skills during their Black History Month presentation.
The show features songs from "The Lion King," Bob Marley, John Legend and a poem by Maya Angelou. The students also give nods to Dr. Martin Luther King Jr. and other civil rights leaders.
Both the students in the show and the ones watching were able to participate and learn about the importance of what Black History Month means and that no matter who or what you celebrate the lesson is that we are all one.

"One of the themes of our school of our district is equity. So, we wanted to do was show that it's not just for Black history month," Assistant Principal Colleen Williams. "So, we made sure that we had the songs that represented everyone, and we also talked about where we all came from that's where is where we're going and how we have to stay powerful."

Every fifth-grade student at P.S. 106 participates in the Black History Month event.