Red Cross: 3-alarm fire at Wakefield apartment building displaces 6 families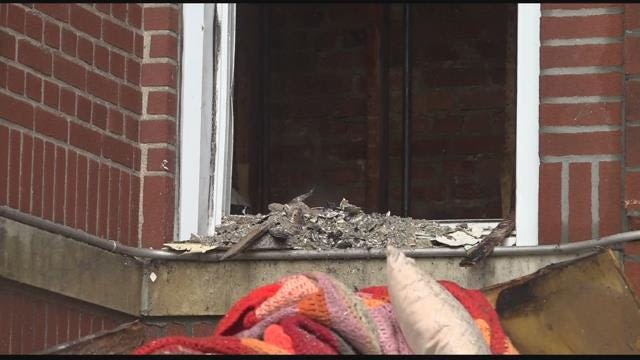 The Red Cross says it's helping six families who were displaced Sunday by a three alarm fire at an apartment building in Wakefield.
Tenants say they didn't initially see the fire but saw smoke as they exited the building around noon.
Several ambulances and fire engines responded to the fire at 735 East 242nd St. The FDNY says firefighters had to search for the fire, which was found behind first-floor walls.
FDNY Battalion 15 Chief Keith Cartica says the fire extended up to the second and third floors, which sent smoke to the top floor.
The fire marshal and Red Cross were seen at the scene.
Cartica says about six firefighters suffered minor injuries. News 12 was told that electricity was in the building, as well as in the building next door.