Red Cross offers free smoke alarms after new law goes into effect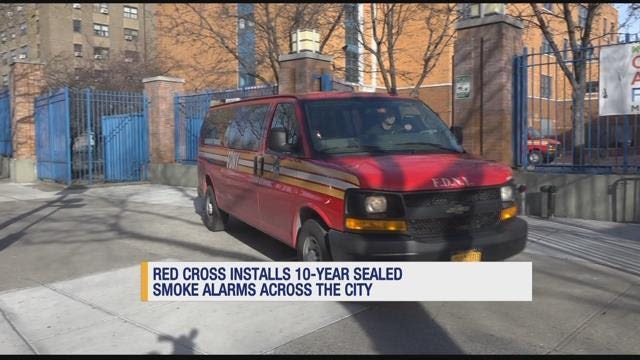 Members of the Red Cross gathered in Belmont Sunday to help local landlords and homeowners protect themselves from fires and abide by a new fire safety law.
The Red Cross had nearly 150 appointments in the Bronx and made rounds to make sure the smoke alarms were installed properly and that residents had the tools they needed to protect themselves and their families.
A new state law that went into effect this year states that all battery-operated smoke alarms sold in New York must be equipped with non-removable 10-year batteries.
The smoke alarms must be installed by April 1 before selling or renting homes in the state, according to that law.
The smoke alarms retail for about $30, but the Red Cross is offering the detector for free.