Red Cross: More than a dozen displaced by 2-alarm fire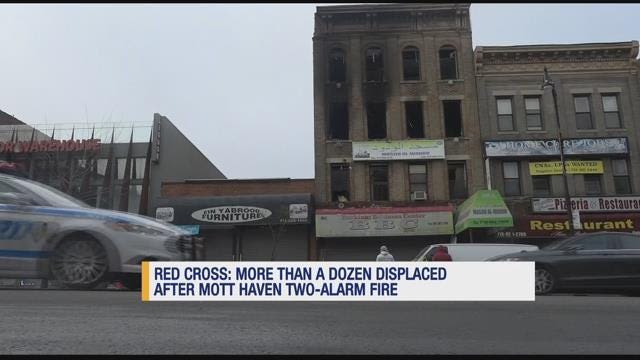 The Red Cross says more than a dozen were displaced after a two-alarm fire in Mott Haven Friday.
The agency says it registered 18 adults after a blaze ripped through 246 E. 149th St. around 4 p.m. It says emergency housing is being provided for 15 of the adults.
The FDNY tells News 12 the fire started on the third floor, quickly turning into a two-alarm fire. It took 105 firefighters more than 45 minutes to get the fire under control.
Fire officials say no injuries were reported.
Anyone affected by the fire can contact the Red Cross at 1-877-REDCROSS.