Brittany Taylor's attorney to Remy Ma: This is real life, not reality TV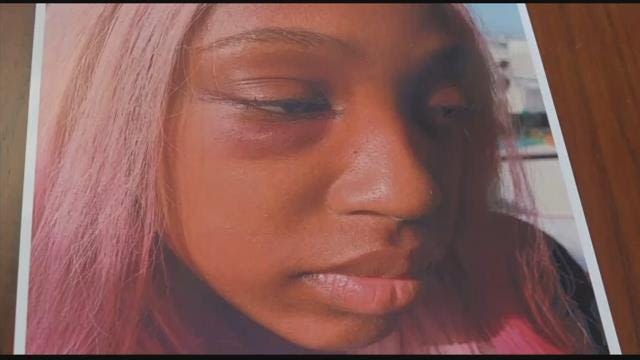 Brittany Taylor's mother and Taylor's attorney spoke in Downtown Brooklyn Thursday on behalf of the reality television personality who was allegedly assaulted by Bronx rapper Remy Ma.
Remy Ma turned herself in Wednesday for the alleged assault on her "Love & Hip Hop New York" co-star.
"I am just here to support my daughter," said Karen Taylor. "I believe that it is a very unfortunate situation on both parties. However, my daughter was assaulted."
Remy Ma was arrested on a misdemeanor assault charge. Police say the 38-year-old Grammy-nominated rapper, whose real name is Reminisce Smith, punched Taylor in the face during an April 16 concert in Manhattan.
Police say Taylor reported the incident the next day and claimed she had bruising to her right eye.
Taylor's attorney Sandy Rubenstein provided a picture of Taylor's face that she says proved the assault occurred.
"Remy Ma has been charged criminally with assault and harassment. This is serious. This is real life, not reality television," Rubenstein said.
Remy Ma's lawyer Dawn Florio denied the allegations, saying her client never touched Taylor. The rapper was released on $1,500 bail.
Remy Ma served six years in prison for shooting a former friend during a dispute back in 2007. Florio says she is currently on parole until July 31 and added that Remy has had a perfect record until this.
She is expected back in court at the end of the month.