Ruben Tejada returns to the Mets nearly 4 years after infamous postseason injury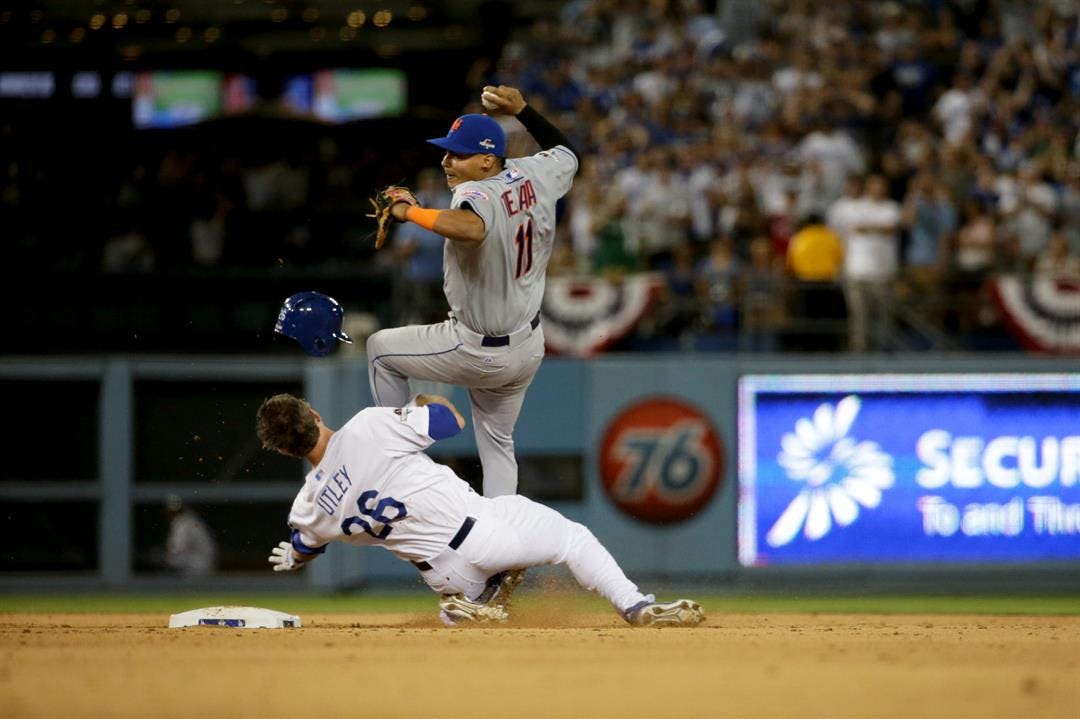 By Kyle Kandetzki/News 12 Digital
Statistically, Ruben Tejada is a pretty average player -- a career .251 hitter who has held a backup role for much of his time in the majors. But thanks to one controversial slide, he's part of Mets postseason lore forever.
Nearly four years after what seemed to be his final game with the team, he's back in a Mets uniform.

Tejada was called up from Triple-A Syracuse Wednesday to replace Jeff McNeil after he suffered a low-grade hamstring strain. It'll be the first time Tejada will play for a major league team since 2017.
He'll have big shoes to fill -- McNeil is batting at a .332 clip this season, while Tejada hit .167 and .230 in his last two major league seasons. The 29-year-old Tejada has succeeded in the minors though, sitting at a .337 average in 73 games this year.
Tejada is probably best known for an injury instead of what he's done with the bat. In Game 2 of the 2015 NLDS, Dodgers second baseman Chase Utley fractured Tejada's right fibula in what many considered to be a late, dirty slide.
Utley, already a Mets villain from his days with the Phillies, was showered in boos every time he came to Citi Field for the rest of his career. Tejada received a hero's welcome when he was introduced in Game 3, using a cane to join his teammates for pregame introductions.
 
Tejada was cut during spring training the following season. He played for the Cardinals, Giants and Orioles in 2016-17.
In a media scrum before Wednesday's game, Tejada says it took him a year and a half to fully recover from the injury he suffered in the 2015 playoffs. He also says he has not spoken to Utley since the play that altered his career permanently.
Tejada will wear No. 11, just as he did in his first stint with the Mets.