Say so long to single-use bags: Budget bringing bag ban to NY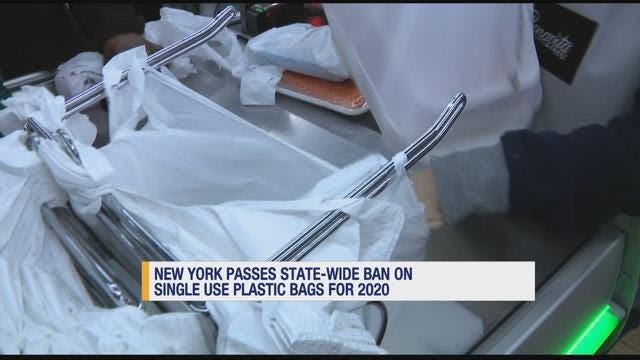 New York will soon become the third state in the nation to ban single-use plastic bags.
The measure was included in the $175.5 billion budget passed by lawmakers in Albany.
Retailers across New York will be banned from providing customers with plastic bags that are non-biodegradable and cannot be recycled.
Counties will be able to opt into charging 5 cents for paper bags, with 2 cents from each sale going to local governments and the other 3 cents going to the state's Environmental Protection Fund.
The store manager at the Bonavita Key Food in Pelham Bay says many customers are already environmentally conscious and make use of the 99 cent reusable bags that the store offers.
California and Hawaii already have statewide bans on the bags.
The single-use bag ban will take effect in New York on March 1, 2020.