Seaver vs. Brady -- Who is the real 'Tom Terrific'?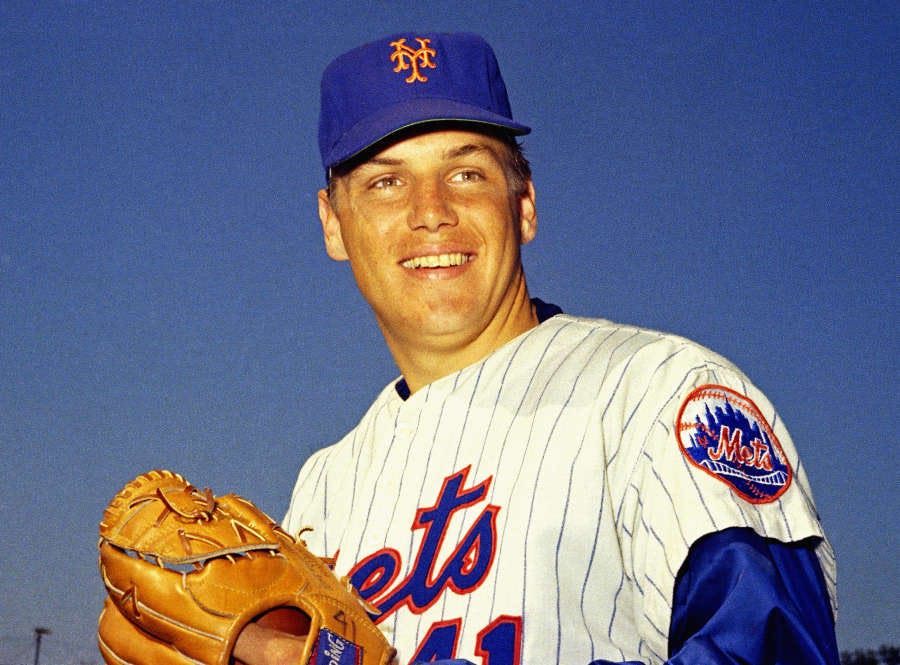 Boston and New York fans already have quite a bit of animosity toward each other, but there's a new, unexpected rivalry brewing off the field: Patriots vs. Mets.
Josh Gerben of Gerben Law Firm PLLC is reporting Patriots quarterback Tom Brady's company TEB Capital has filed to trademark "Tom Terrific." Only one problem -- Mets fans lay claim to that nickname for debatably the greatest player in franchise history, Tom Seaver.
Seaver, also known as "The Franchise," pitched for the Mets in 12 seasons, winning the National League Cy Young three times and bringing Queens a World Series title in 1969.
Brady's accomplishments are well-known -- six-time Super Bowl champ, three-time MVP, 14-time Pro Bowl selection ... the list goes on and on.
Both teams have quite passionate fan bases, and Brady's choice has ignited a bit of social media bickering. Some simply say -- Seaver was around first.
"They are both great athletes and icons in their respective sports towns. But come on Brady! Have some respect for Tom Seaver," says Kevin Maher, sports director for News 12 Long Island and News 12 Westchester. "He was 'Tom Terrific' before you were even born. How about Brady takes 'Tom Tremendous?' Would that work?"
"True Tom Terrific is Seaver," says News 12 Long Island sports producer Rob Del Muro. "He was first, he gets to keep the nickname. Brady has had the better career.  I don't think it's debatable, but in typical Brady fashion he does something like this, which is unnecessary. Mets fans are being a little sensitive about it, but the NY-Boston rivalry gets another chapter."
Some have also commented that the timing is poor on Brady's part. Seaver revealed a dementia diagnosis just a few months ago and retired from private life.
But nonetheless, many have come to Brady's defense, thanks in part to the fact many more of today's sports fans know him. Others say his incredible career has earned him the nickname.
Right in between the fighting is another take -- can one person "own" a nickname?
"In New York, Tom Seaver is 'Tom Terrific,' and he has been for a half-century. Does that mean people in Boston or Hartford or New Hampshire can't call Tom Brady 'Tom Terrific?' No," says Pat O'Keefe, sports director for News 12 The Bronx and News 12 Brooklyn. "Lawrence Taylor is LT and always will be, especially in New York. But for a decade, when LaDainian Tomlinson was the best running back in the NFL, he was also LT in San Diego and other parts of the country."
What do you think? Who is the real Tom Terrific? Vote below and sound off on our Facebook page!