Son-in-law arrested in connection with death of 65-year-old woman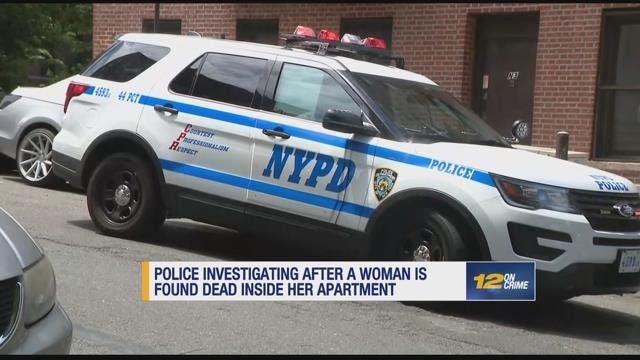 The son-in-law of the 65-year-old woman who was found dead inside of her apartment Wednesday morning has been arrested in connection with the crime.
Police arrested Angel Montanez, 39, on murder charges Wednesday.
Police say Lydia Herrera was found dead around 9 a.m. in her apartment on East 168th Street. Sources say some sort of cord was wrapped around her neck.
Residents at the apartment building describe the woman as someone who mostly kept to herself.
A friend of the woman's daughter says the victim was a grandmother who was helping raise her grandchildren after her daughter recently died.