Staff Picks: Rolling Stones No Filter tour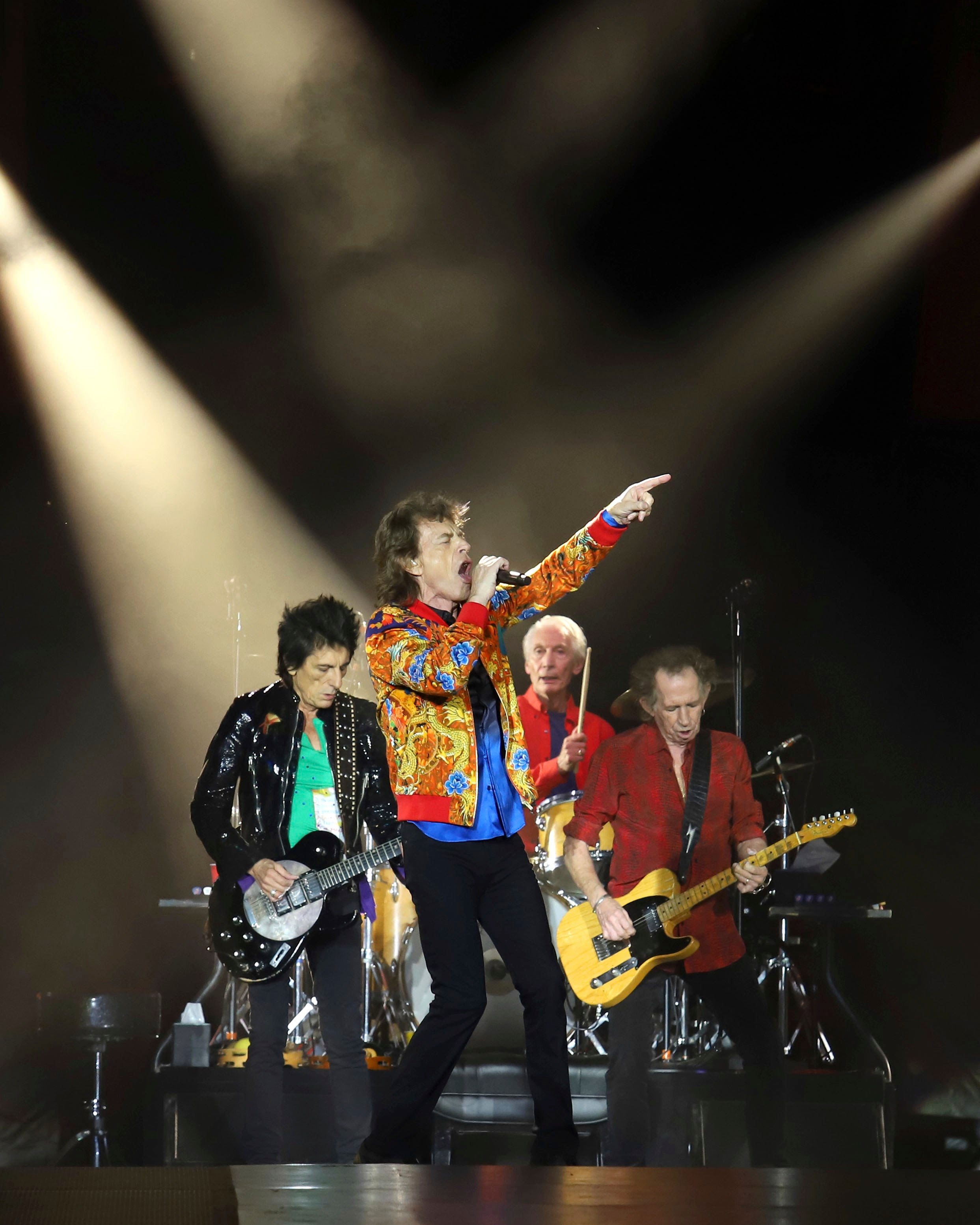 By Lee Danuff - Digital Producer
About 10 miles. 
That an estimated guess of how much space the 76-year-old front man of the Rolling Stones covers during his No Filter tour performance.
After a postponement of his tour for heart surgery, Mick Jagger was back in great form during his two stops at MetLife Stadium Aug. 1 and Aug. 5.  He must be feeling better: he told the audience on Thursday night that he even went to the Tick Tock Diner to have some Taylor Ham, disco fries and sloppy Joe to go.
The estimated crowd of 55,000 at MetLife stadium were on their feet for both shows, dancing and singing to fan favorites, including "Jumping Jack Flash," "You Can't Always Get What You Want" and "Brown Sugar."
Though the two nights varied slightly – with only four different songs played at each show – both dates featured a two-song acoustic set, where Jagger, Keith Richards, Ronnie Wood and Charlie Watts walked down the catwalk to play closer to the audience.
Jagger sang most of the songs during the show, but Keith Richards soloed on "Before They Make Me Run" and "Miss You" at both performances.
Thursday's fan request song was "She's A Rainbow," and Monday's fan request was "Monkey Man."  Monday's show also featured "Harlem Shuffle," which the band hadn't played since 1990.
The Stones encored with an amazing version of "Gimme Shelter" and "(I Can't Get No) Satisfaction." The show was aptly followed by fireworks.
This is the band's first major North American tour in four years, and they did not let anyone down, giving everyone in the audience more than just a little bit of satisfaction.
SPOILER ALERT – SET LISTS BELOW.
Aug. 1
Street Fighting Man
Let's Spend the Night Together
Tumbling Dice
She's a Rainbow
You Can't Always Get What You Want
Sweet Virginia
Dead Flowers
Sympathy for the Devil
Honky Tonk Women
Slipping Away
Before They Make Me Run
Miss You
Paint It Black
Midnight Rambler
Start Me Up
Jumpin' Jack Flash
Brown Sugar
Encore:
Gimme Shelter
(I Can't Get No) Satisfaction
Aug. 5
Jumpin' Jack Flash
You Got Me Rocking
Tumbling Dice
Harlem Shuffle
Monkey Man (by request)
You Can't Always Get What You Want
Let It Bleed
Dead Flowers
Sympathy for the Devil
Honky Tonk Women
You Got the Silver
Before They Make Me Run
Miss You
Midnight Rambler
Paint It Black
Start Me Up
Brown Sugar
Encore:
Gimme Shelter
(I Can't Get No) Satisfaction