'The Sopranos' gets its own convention, and the hype is real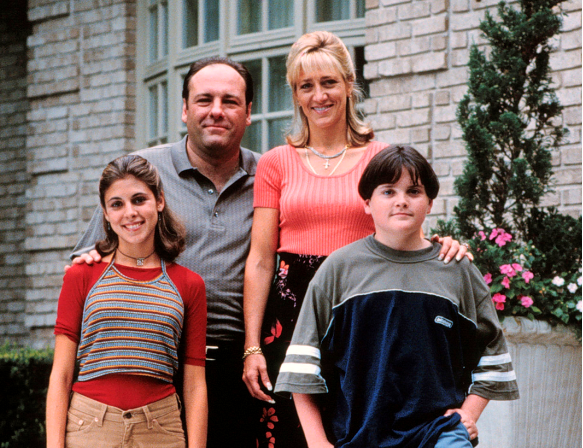 By Bob Doda
About two months ago, my managing editor Brian Heyman approached me with exciting news – "The Sopranos" is getting its own convention at the Meadowlands in New Jersey.
Immediately, my mind went to Christopher Moltisanti's mock execution in the first season's episode "Denial, Anger, Acceptance," which takes place in the Meadowlands. His friend Brendan Filone wasn't so lucky. He got what they call a "Moe Green Special" while sitting in his bathtub.
Then, I started thinking about how long it's been since I watched the entire series. There is only so many times you can go through one TV show. For me, it was at least seven years since I watched an episode.
"We got to cover this event," I said to Heyman, knowing that he is as big of a fan as I am. He had the same idea.
As the weeks have passed, the episodes have started flowing and I have been speaking more Italian. And by Italian, I mean the portrayal of an Italian-American gangster as seen on television and in the movies. Think Richie Aprile in season 2. (You're flexing!)
Even around the office, we have been discussing proper pronunciations of Italian delicacies. As someone with zero Italian blood, I've never been comfortable saying "mozzarella." I either sound like a dork pronouncing mots-a-rell-a, or a fake by saying muzz-a-rell or just mutz. As a result, I've totally cut it out of my diet.
The hype surrounding SopranosCon has grown since it was announced in August. Almost every day,
it seemed that another actor
signed on to be in attendance – and the more obscure the better.
Two guests that I can't wait to speak to are Paolo Colandrea, better known as the guy in the members only jacket in the final scene of the show. The other is Goldie, better known as
Pie-O-My
– who gave me a thrill by following me back on Twitter.
It's by no means a corporate event. It's the brainchild of three superfans – Long Island's own Joe Fama, Michael Mota from Lincoln Rhode Island, Daniel Trader from Baltimore, Maryland. They have billed the convention "For the fans, by the fans."
On Wednesday, the organizers announced that the family of James Gandolfini would be in attendance, making the event that much more special to people who loved his work. My research has shown that not one person in recorded history had a bad thing to say about Mr. Gandolfini.
"The Sopranos" takes a clear snapshot of the pop culture trends (flip phones, iPods, Hummers, etc.) as well as a glimpse into a pre-and-post 9/11 world (first episode: Jan. 10, 1999. Last episode: June 10, 2007).
My suggestion is to carve out some time to rewatch the series because it's on the Mount Rushmore of TV dramas (along with The Wire, Breaking Bad and the first seven seasons of
Game of Thrones
).
Make sure to check out the "
The Sopranos: Mapping the Mob
" web feature and take our Sopranos quiz, if you have what it takes.  And look forward to our coverage of the event this weekend. Until then, salud!