Thief apologizes, returns missing cat to Kingsbridge bodega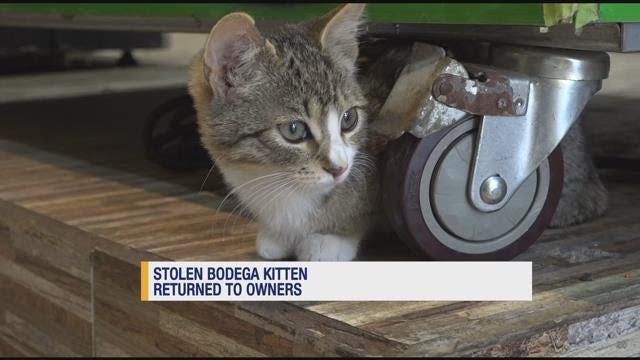 A kitten taken from a Kingsbridge bodega was safely returned to its owner on Thursday.
Ismael Diaz and his wife Suzie Pena, the owners of Ismael's Gourmet Deli, say the person who took the cat brought her back and apologized for taking her.
News 12 reported Wednesday that the beloved bodega kitten, Luna, was taken in an incident that was caught on camera.
Police identified the thief as 29-year-old Stanley Duran who says his mother told him to return the kitten. He was charged with petit larceny.
Diaz told News 12 that Duran apologized and claimed the theft wasn't intentional.