Tips on navigating through the city's housing lottery system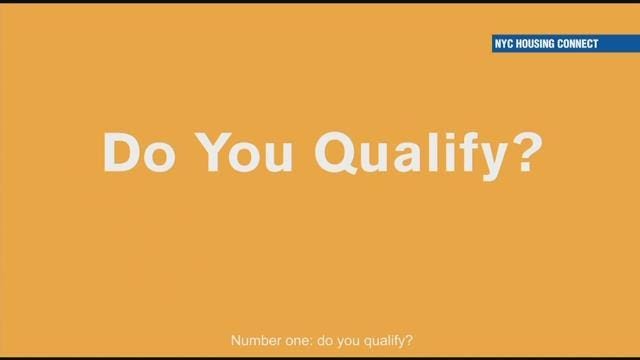 Affordable apartments in the city are up for grabs, but you've got to be in it to win it.

Raniel Perez is known as a housing ambassador and helps families looking for affordable housing.

He says the first step for candidates who want to enter the city's lottery is to apply online at Housing Connect NYC and create a profile.        

"Your profile is used for your basic information your income and household members," says Perez.

There, applicants can search for newly constructed developments in their neighborhoods. Each has different income requirements based on family size.   

"The first thing you want to check is to make sure you qualify income-wise. So, each building under the search tap has the requirements of the building," says Perez.

When it comes to income requirements, it's your gross income that matters.   

"It's important people put their gross income, which is before taxes not their net which is after taxes," says Perez. 

Once candidates submit their application, it can take up to two months after the deadline to get a number, which is essentially your spot in the lottery. It's important to note that you [can] apply multiple times to the same building, and only one mistake on your application can put your chancing being selected in jeopardy, says Perez.          

For those chosen, housing advocates say it's important to make sure you have all required documents for the next step which is an appointment with building management.  

It is then that income requirements will be verified.
There are currently 16 affordable housing developments available in the lottery system citywide.