Transitional housing program wins award for setting example in community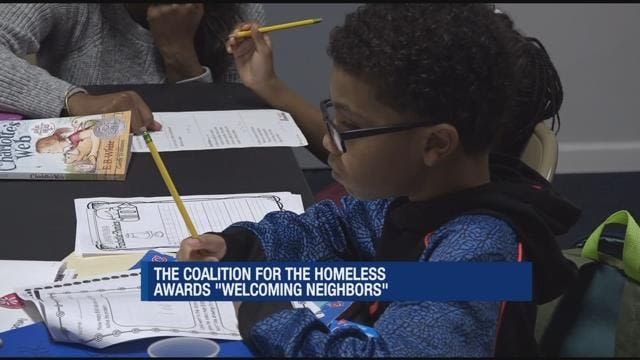 A Bronx program is empowering children who live in a shelter to succeed and become better people.
Organizers call Broadway Family Plaza Transitional Housing a means to get families ready for a permanent home. A program created by Working Families called "Welcoming Neighbors" is empowering youth to become better students and people.
Kairi Henry's fourth-grader son works with the program on a regular basis. He says the program might have changed his life.
"He has some of the best grades he's had in a while," says Henry. "Having the program like this and people backing what a parent is saying ... it takes a village, everybody saying the same thing and getting into his head. He has a better attitude."
Working Neighbors recently won a compassionate communities award from the Coalition for the Homeless. They say they are setting an example.
"I think we can be an example for what other communities can do to make sure that homeless in their communities feel welcome and get the support they need to move forward," says Ivan Braun of Welcoming Neighbors.
About 30 kids are participating in the Working Families program, which has been in place for around a year.