TSA officer spots 'sparkle' on ground, finds missing diamond from engagement ring at JFK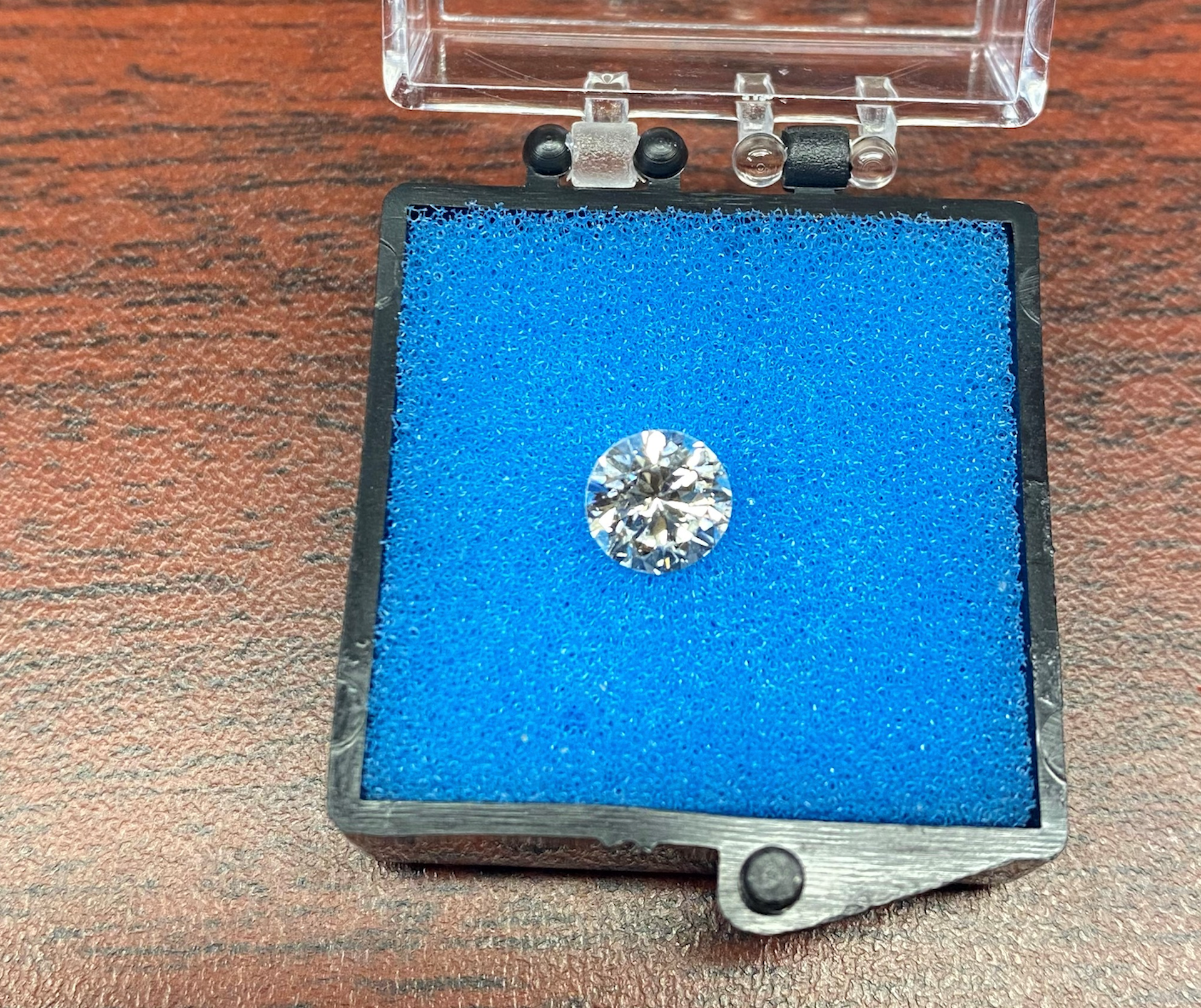 A sparkle in a Transportation Security Administration officer's eye led to the discovery of a missing diamond at John F. Kennedy International Airport.
A couple who was flying out of JFK for their pandemic-delayed honeymoon realized that a diamond was missing from the new bride's engagement ring, according to the TSA.
"My wife was crying hysterically as we did not know what happened, nor did we know how to approach the situation," Amir Khan Durrani wrote in an email to TSA.
The TSA says Durrani notified them to see if they could help.
It says about five hours after the diamond was reported missing, lead TSA Officer John Killian glanced toward the checkpoint line to get a sense of how busy it was.
"That's when I spotted the sparkle and thought to myself, 'No way that could really be it.' I walked over and picked it up." The stone was on the floor between the metal detector and the X-ray machine. "The shine caught my eye. I was like, 'Wow, I just found this diamond,'" he says.
The TSA says the Durranis landed at their honeymoon destination with a text message and voicemail that TSA believed that the diamond had been located. The Durranis then sent a photo of the diamond to TSA and the photo matched the diamond found at the checkpoint.
When the Durranis returned from their trip, they connected with TSA to make sure the diamond matched up with the ring.
Courtesy of the TSA
Lead TSA officer John Killian found the lost diamond. (TSA photo)