Urban cowboys: NYPD wrangles loose cow on Major Deegan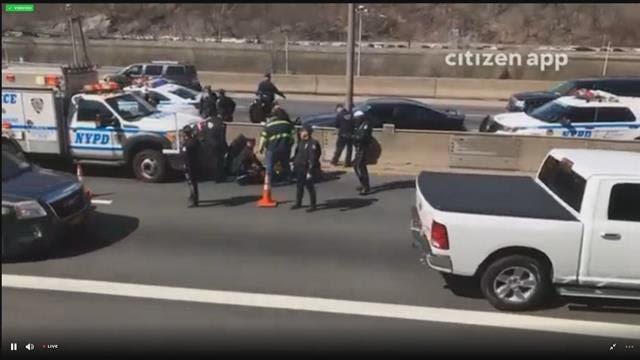 The NYPD wrangled a small cow on the loose on the Major Deegan Expressway Tuesday.
According to multiple reports, the cow got loose near Yankee Stadium just before noon.
It is not yet known how the cow ended up on the Major Deegan.
Traffic was backed up for quite some time, due to the cow.