U.S. Open at Winged Foot to be played without qualifying tournaments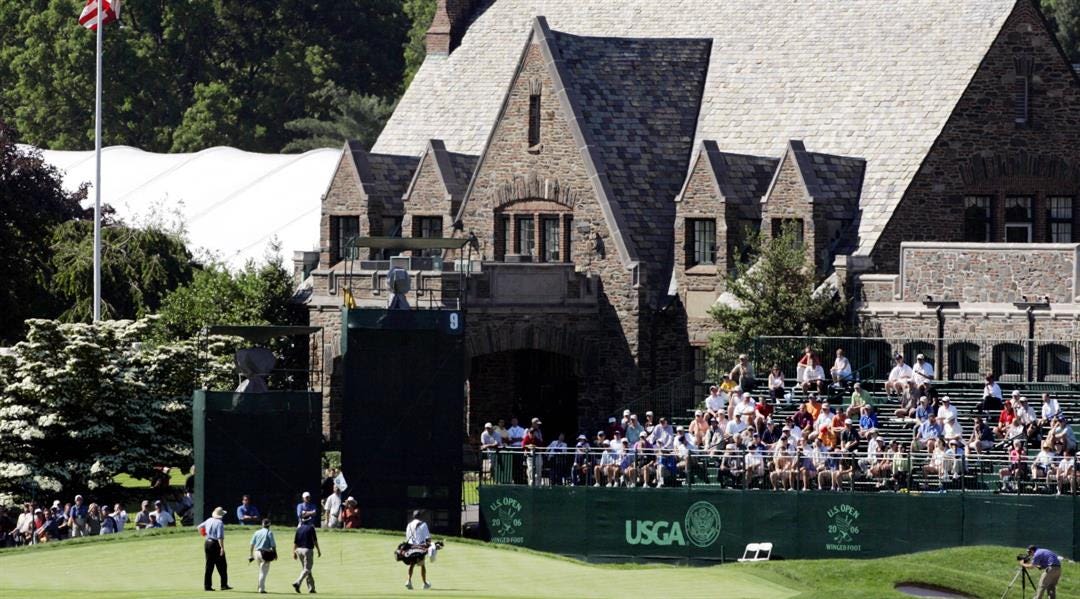 Due to safety concerns about from the COVID-19 pandemic, the USGA has announced that the 120th U.S. Open at Winged Foot Golf Club, in Mamaroneck, will conducted without qualifying tournaments.
The field for the championship, which has been rescheduled for Sept. 17-20, will be filled entirely through exemptions. At the time of the postponement, 50 players had earned exemptions for the championship.
In the coming weeks, the USGA will provide further information on expanded exemption categories.
Officials say the decision to cancel qualifying was difficult. "We take great pride in the fact that many thousands typically enter to pursue their dream of qualifying for the U.S. Open and we deeply regret that they will not have that opportunity this year. But this structure provides the best path forward for us to conduct the U.S. Open in 2020," says John Bodenhamer, senior managing director of Championships for the USGA.
The USGA had scheduled 108 local qualifiers, each over 18 holes, in 45 states, with one planned in Canada. Those were to be followed by 12 final qualifiers, over 36 holes, in late May and early June.
Since 2012, the USGA has annually surpassed the 9,000 mark in entries, with a record 10,127 entries accepted for the 2014 U.S. Open at Pinehurst Resort & Country Club.
The USGA also announced that the 120th U.S. Women's Amateur and 120th U.S. Amateur will be conducted as scheduled.  The 75th U.S. Women's Open at Champions Golf Club in Houston, Texas, has been rescheduled for Dec. 10-13.  Like the U.S. Open, these three championships will be played without qualifying.
They say testing and robust health and safety protocols will be in place at each of the four championships.  
The USGA has canceled the rest of its championships for the year.
Your Hometown Heroes Photos