Vintage warehouse owner taps into archeology roots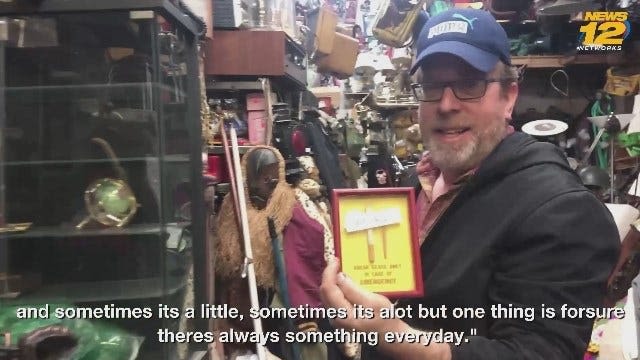 Some say it's a blast from the past that will take you back to happier times just by walking in.
Elliot Blitman, owner of Reuse America Vintage Warehouse in Bushwick, has been buying things for over 18 years.
His warehouse is full of interesting items.
In one section, he has mid-century furniture and in other, he has lamps, old pictures and hundreds of chairs.
"A lot of people walk through here and treat it like a museum. I should start charging because they spend a whole day here and they don't buy anything, but they're going back in history," says Blitman.
His prices are pretty fair for most of the things he sells.
With an archeology degree, he says it fits perfectly with owning a massive warehouse full of people's things.
"Of course, we have too much stuff. You need an imagination to find stuff here," says Blitman.