Bronx teen 'Junior' honored with street co-naming in Belmont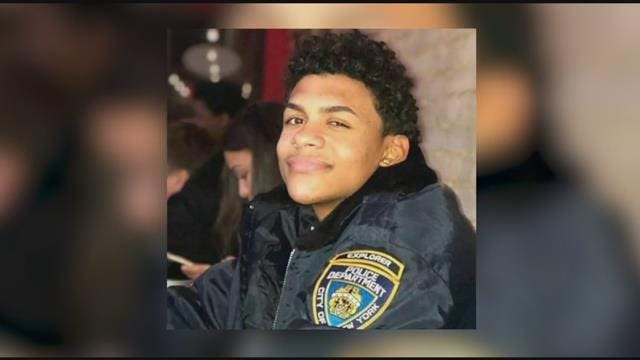 The intersection at East 183rd Street and Bathgate Avenue will now be known as Lesandro "Junior" Guzman-Feliz Way – co-named after the 15-year-old who was brutally stabbed by alleged members of the Trinatarios gang in June 2018.
The teen was an NYPD Explorer who had plans to become a detective.
Junior's family says the co-naming in honor of their son will make people remember who he was and the legacy he is leaving behind.
A camp in his honor, as well as a college fund, were also set up to remember the Bronx teen.
The co-naming ceremony fell on the birthday of Junior's mother.
"It's a new life without my son. I'm learning to live…He'll be with me every day for forever," says Leandra Feliz, Junior's mom.
The bodega where Junior sought refuge the night he was killed opened after the ceremony. It became the city's first "
safe haven bodega
" earlier this year.
MORE: 'Junior' honored with street renaming in Belmont