NYC to launch $10 million media outreach campaign for COVID-19 testing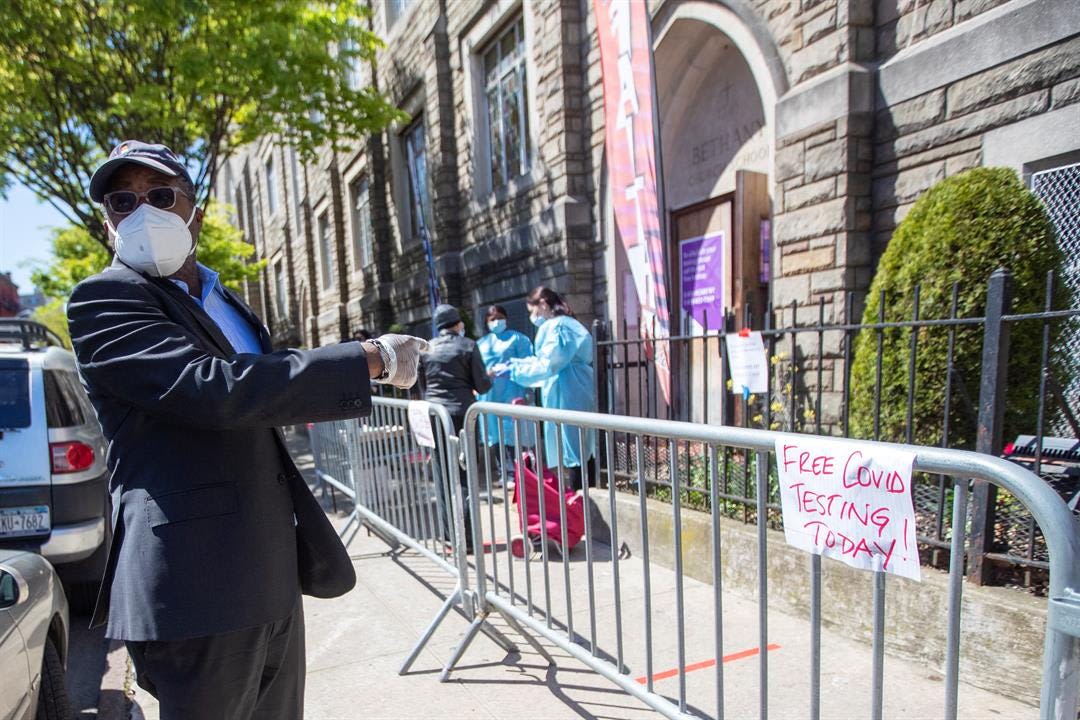 Mayor Bill de Blasio announced Tuesday that New York City will be releasing a $10 million media outreach campaign for COVID-19 testing.
He says the initial media campaign will include TV, radio, digital, community newspapers, billboards and bus shelters, handbills and posters and grassroots outreach.
There will also be additional community testing sites added, including one in Queens this week, one in Queens and one in the Bronx the week of June 1 and one in Brooklyn the week of June 8.
There will also be one added in Staten Island the week of June 15, one in Queens the week of June 22 and one in Manhattan and one in the Bronx the week of June 29.
A new partnership between the City of New York and AdvantageCare Physicians was also announced Tuesday. The mayor says 16 sites across the city will open June 1. He says there will be no cost for uninsured patients.
Mayor de Blasio says the city is also ready to launch its tracing team. He says over 1,700 tracers are already on the team with 938 case investigators.
He says 410 were hired from neighborhoods hardest hit by COVID-19, with more than 40 languages spoken.
Also 770 monitors have been hired with 331 from the hardest hit neighborhood. Of those, 40% speak Spanish.
There will be 100 additional case investigators conducting case interviews this week, covering patients testing positive in target zip codes.
The mayor says despite some religious communities beginning to reopen to public worship, he says it is still not time for mass gatherings. He says the city will continue to be in contact with faith leaders on when to safely restart religious practices.
Alternate Side Parking will be suspended for two weeks through June 7.
The mayor says New York City is preparing for the first phase of reopening.
He sasy the city is assessing the needs of each industry, including necessary enforcement, support and regulations for establisments which may be able to reopen.
The city will also be studying transit patterns to ensure safety when the city does reopen.