Mayor ensures Muslim community will have access to free meals as Ramadan begins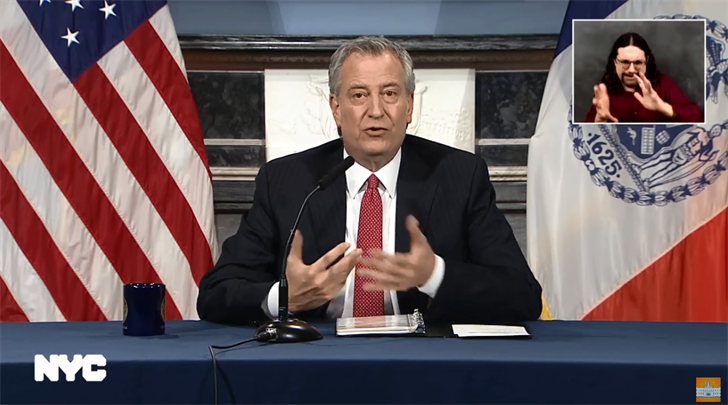 As the Muslim community prepares to enter the month of Ramadan, Mayor Bill de Blasio says New York City will support them if needed.
He says the city ensures members of the Muslim community have access to meals, especially during the holy month.
The city is prepared to serve of half a million meals during Ramadan via the Department of Education's grab-and-go sites and partnerships with community-based organizations.
There has also been Halal meal expansion at over 32 DOE sites in neighborhoods with high need during Ramadan.
The city will also be adding 25% capacity at these sites for month of Ramadan, approximately 400,000 meals total across the city.