NYPD: All uniformed patrol officers to have body cams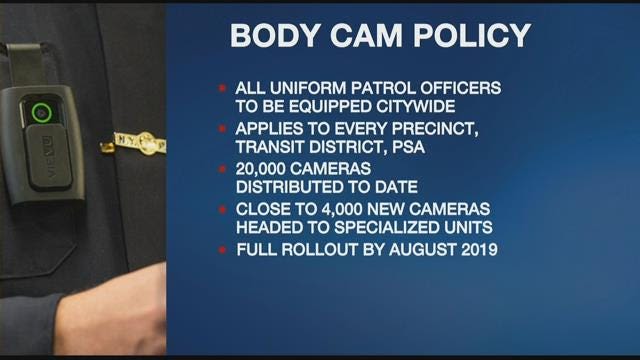 The NYPD is revising its policy when it comes to officer body cameras.
As of Wednesday, all uniformed patrol officers will be equipped with the body-warn devices.
This applies to every precinct, every transit district and every police service area.
The department has distributed about 20,000 cameras so far. About 4,000 new cameras will be issued to specialized units as well, including the Emergency Service Unit, Strategic Response Group and Critical Response Command.
The rollout to these specialty units is expected to be completed by August 2019.