'Wish I could bring him back': Grieving mother in court for Fordham shooting sentencing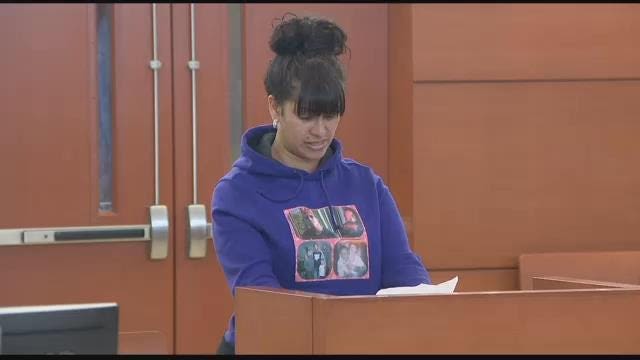 A Bronx man was sentenced Monday for a 2015 shooting that killed a man in Fordham, and the victim's mother was in court to share her grief.
Kadeem Carty was sentenced to 12 years in prison for the shooting death of 24-year-old David Hooks. Carty had pleaded guilty to manslaughter for the September 2015 shooting on East 194th Street and Briggs Avenue.
Hooks' mother, Lillian Perez, was at the Bronx Hall of Justice for the proceeding. She described her son as someone whom everyone loved.
"He was not a bad person, he didn't deserve it," she said.
Perez said she has waited four long years to get justice for her son, and that Monday's sentencing was bittersweet.
"I'm really disappointed with the decision, he should've really gotten more than 12 years," she said. "There's nothing I can do, I really tried, but there is only so much a mother can do."
The judge asked Carty if he had anything to say before he was sentenced. He said no.