Yankee fans hope team will end 10-year World Series drought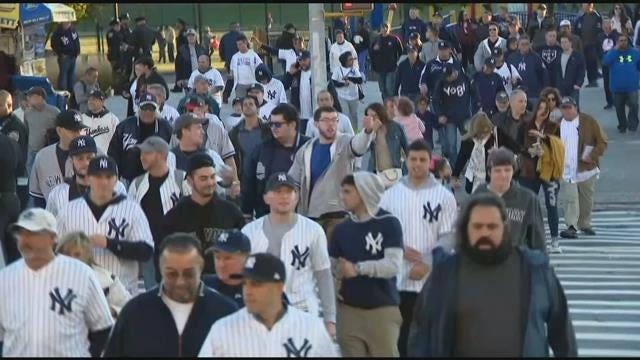 Fans flocked to Yankee Stadium Friday night as the Bronx Bombers began their chase for a 28th World Series championship.
The Yankees won their last title in 2009 and fans say they are ready for the drought to end.
"We're gonna win this year," said a Yankees fan named Michael. "It will be different."
Players on the team have also grown weary of early playoff exits in the last two seasons.
"Each year, that left a bad taste in my mouth....," said rightfielder Aaron Judge. "Never a good taste going into the offseason, but a lot of guys, that keeps us hungry."