Yanks' Stanton goes on 10-day IL with left hamstring strain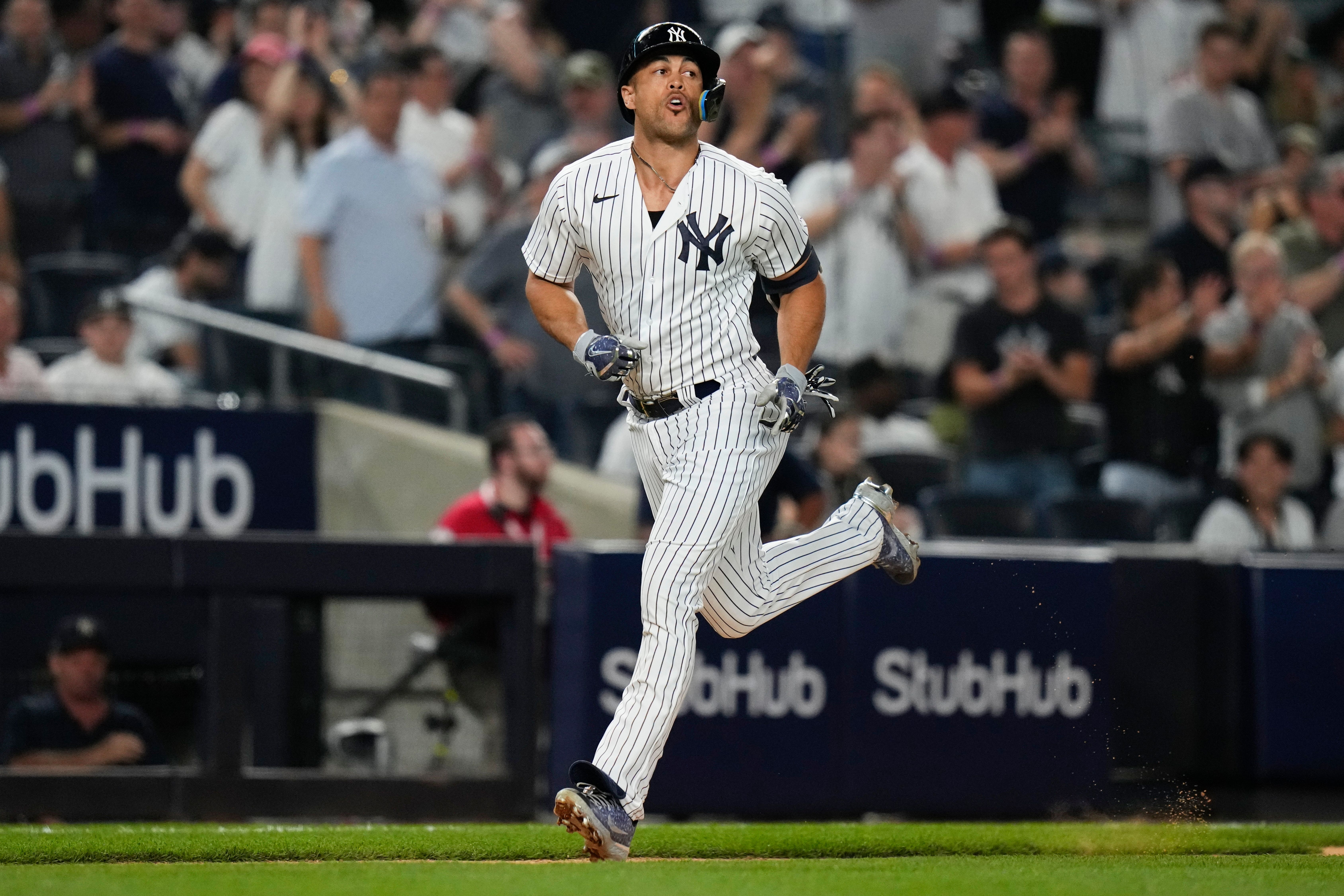 New York Yankees slugger Giancarlo Stanton was placed on the injured list with a left hamstring strain on Sunday.
Stanton hit a two-run double off the left field wall in the seventh inning on Saturday, and called for a pinch runner. He'll have an MRI to determine the severity of the injury.
"Let's see what the MRI says," manager Aaron Boone said before Sunday's game against the Minnesota Twins. "He's moving around OK after the game but he definitely like it was before even getting the MRI that was an IL stint. We'll see what we got."
Stanton is batting .269 with four homers and 11 RBIs in 13 games this season while splitting time between the outfield and designated hitter.
Since 2011 Stanton has been on the injured list in all but the 2014, 2017 and 2018 season, and this is the fifth straight season with some type of injury.
Last year, he missed more than a month because of tendinitis in his left Achilles; the Yankees were 11-17 during that time. Earlier in the 2022 season, Stanton missed nine games with right ankle inflammation. In 2021, Stanton played 139 games, his highest total since 2018, but also missed time with a left quadriceps strain.
"Obviously he's got an awesome build and physique," Boone said when asked why Stanton gets hurt so frequently. "He works very hard to try and avoid these things but unfortunately is something that's happened with him. So I don't know."
The four-time All-Star has a career .264 batting average with 382 homers and 928 RBIs.
Infield prospect Oswald Peraza was recalled from Triple-A Scranton/Wilkes-Barre to fill Stanton's spot. Peraza is hitting .289 in nine games this season; he lost the spring training shortstop competition with Anthony Volpe.
Peraza made his major league debut last year and batted .306 with a homer and two RBIs in 18 games. He started 11 games at shortstop, three at second base and was New York's starting shortstop in Game 2 of the ALCS in Houston.