Yemeni Americans celebrate heritage with parade in Morris Park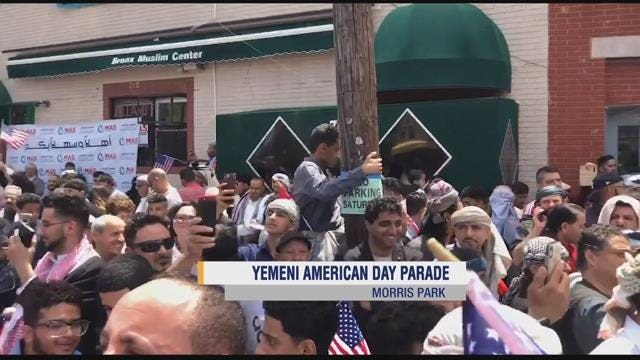 Yemeni Americans celebrated their heritage Saturday by parading down Rhinelander Avenue in Morris Park with traditional clothing, music, dance and more.
Several thousand attendees came out, including elected officials like Rep. Alexandria Ocasio-Cortez and Borough President Ruben Diaz Jr.
"The Muslim community is not only growing, but it's driving and making the Bronx better over the last 10 years we've grown exponentially," Diaz said.
The parade took on a more political tone this year as the day also marked the one-year anniversary of the Trump administration's travel ban on several Muslim-majority nations.
"Fifty percent of the cases that come into my office are immigration related, and a very large amount of them have to do with the Muslim ban," Ocasio-Cortez said.
Parade attendees also used the day as a chance to demonstrate for their rights, with many of the speakers addressing Islamphobia in the U.S.
WATCH: News 12 spoke exclusively with Rep. Ocasio-Cortez on what makes the Bronx so diverse