16-year-old Fortnite champion 'swatted' while livestreaming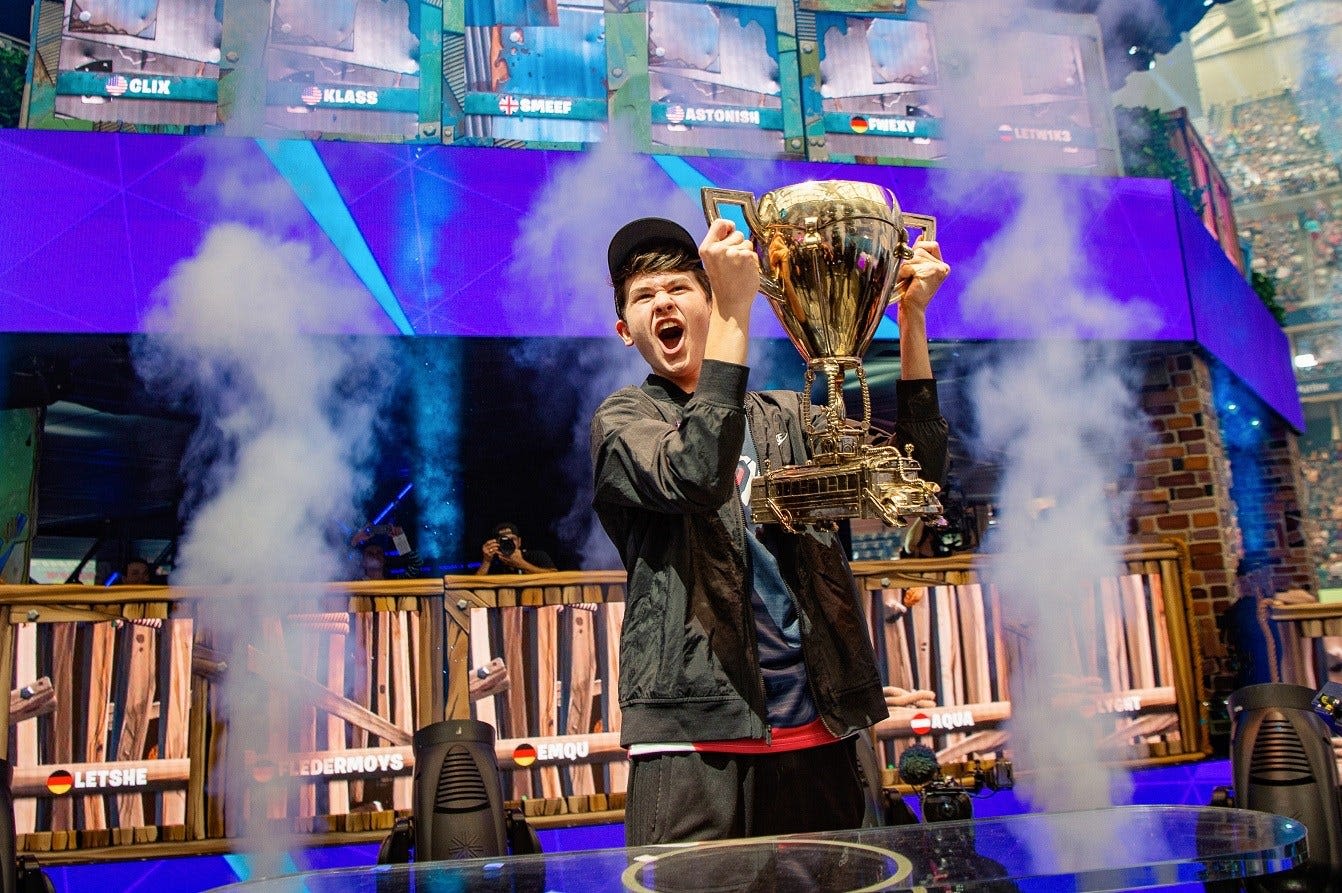 A Pennsylvania teen who recently won $3 million in the Fortnite World Cup was "swatted" while livestreaming on the website Twitch Saturday night.
Kyle "Bugha" Giersdorf recently made headlines for winning the top prize in a big tournament based on the popular video game.
Giersdorf was playing Fortnite with some friends and broadcasting live when the incident happened. The teen could be heard speaking to his father in the background saying, "I've been swatted?" He then abruptly left his computer while the game was still ongoing.
"Swatting" is the act of falsely reporting a crime to police in an effort to get a SWAT team or a large police response to come to an unsuspecting victim's home.
Upper Pottsgrove Township Police Cpl. Albert Werner
told ESPN
that the police department received a call from a person pretending to be Giersdorf. The caller said that he had killed his father and tied up his mother in the garage.
 Werner told ESPN that police surrounded the Giersdorf home and then called into the home as procedure. This is when Giersdorf's father came to the door.
Werner said that police believe that the call came from Europe.
Giersdorf came back to the livestream a few minutes later and told his friends what happened. He said that luckily one of the responding officers lived in his neighborhood and knew the family.
"They came in with guns," the teen said. "That's scary…the internet's [expletive] crazy."
Law enforcement officials say that calling in a false crime is a serious offense that could have dangerous unintended consequences.
In March, Los Angeles resident Tyler Barriss was sentenced to 20 years in prison for his role in a 2017 swatting incident in Witchita, Kansas, that left a 28-year-old father of two dead after he was shot by a police officer.