4th annual Black History Month event celebrates cultural richness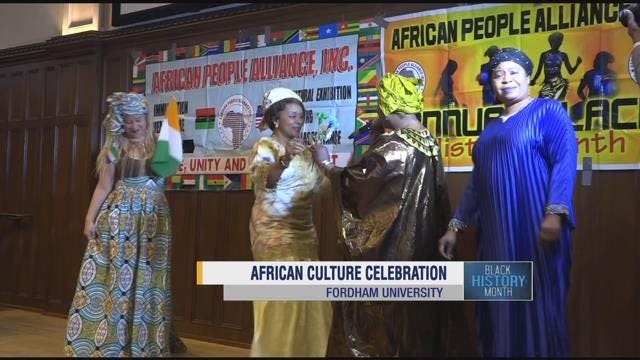 Community members celebrated the fourth annual Black History Month celebration event hosted by the African People Alliance and Fordham University this weekend.
Sunday's celebration featured a showcase in unity and a variety of cultures which are celebrated during Black History Month.
The event also had music, dancing and fashion.
Organizers say the event was a way to show the richness and beauty of different cultures, and remember the history of their ancestors. Every year the group chooses a country to highlight as Black History Country of the Year. This year they have chosen the Republic of Sierra Leone.
Organizers say they plan to continue the tradition for years to come.