Any winners? Numbers drawn for $940M Mega Millions jackpot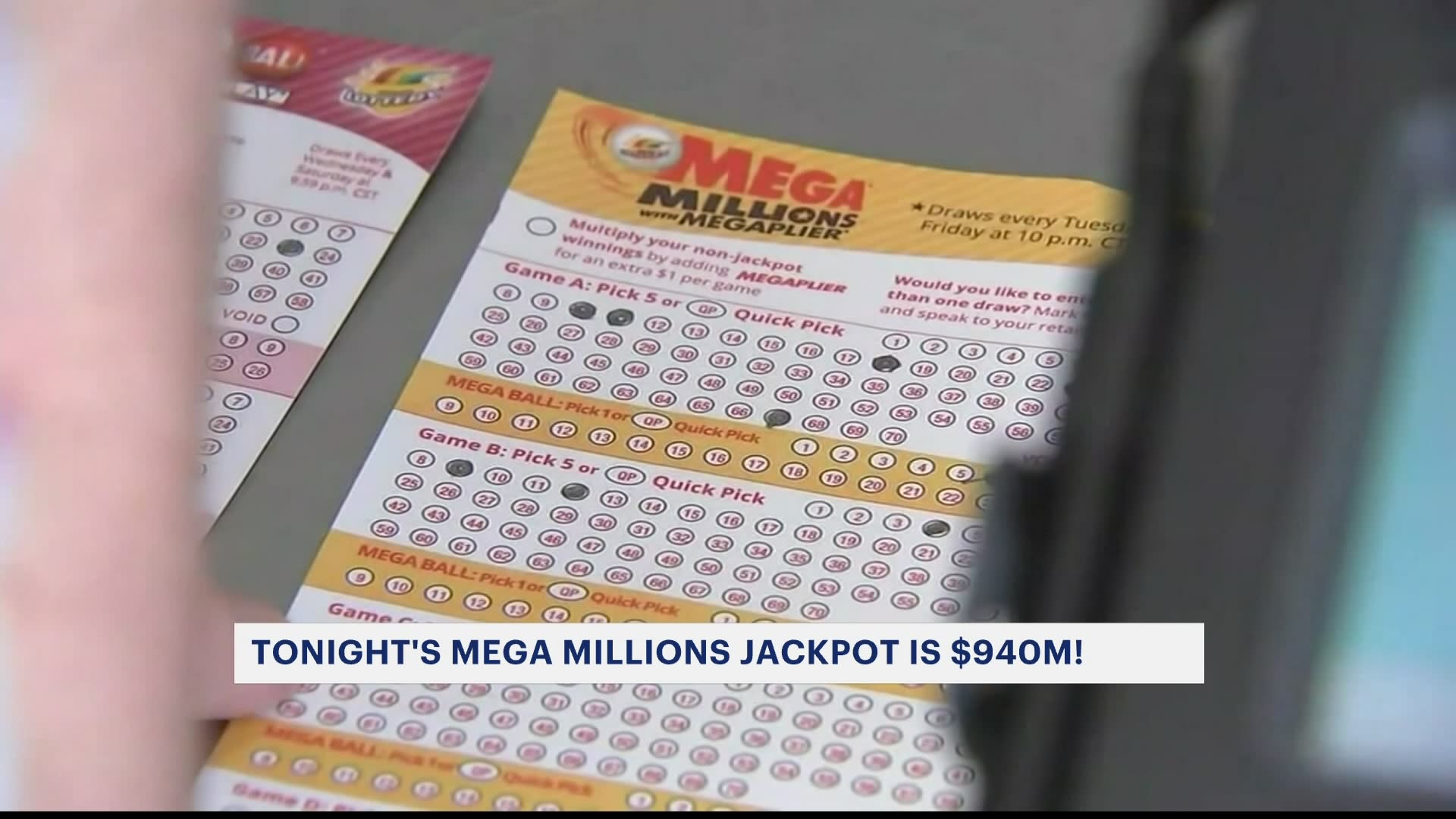 The numbers have been drawn for a $940 million Mega Millions jackpot, but it wasn't immediately known if there was a winner of the massive prize.
The numbers drawn late Friday were: 3, 20, 46, 59, 63 and gold Mega Ball 13.
Mega Millions normally takes hours before announcing whether there has been a grand prize winner.
More than two months have passed since anyone matched all six numbers and won the jackpot, allowing the prize to roll over week after week.
The prize is now the sixth-largest in U.S. history and will grow even bigger if there isn't a winner ahead of the next drawing Tuesday night.
The full $940 million jackpot would be for winners who choose an annuity paid annually over 29 years. Grand prize winners usually take the cash option, which for Friday night's drawing would be an estimated $486 million.
As the prize grows larger, the odds of winning remain 1 in 302.6 million.
Elijah Kouza, assistant manager of Buscemi's convenience store in the Detroit suburb of Livonia, Michigan, said the Mega Millions jackpot has drawn lots of customers.
"When the big games get this high, that's when people that never play the lottery got to come in," he said. "The Mega and Power is a fantasy more than anything. But all it takes is one."
At Buscemi's, which sells liquor, pizza and, of course, lottery tickets, the $940 million jackpot is prominently advertised outside and inside the store.
The store will sell 20 to 25 Mega Millions tickets on a normal Friday, but this time Kouza said he was anticipating the figure would rise to the triple digits.
"It's kind of hilarious to me, because if it's like $100 million, people are like, 'Nah.' They'll pass," he said.
Mega Millions is played in 45 states as well as in Washington, D.C., and the U.S. Virgin Islands.