Phillies get reliever Robertson, OF Marsh in pair of trades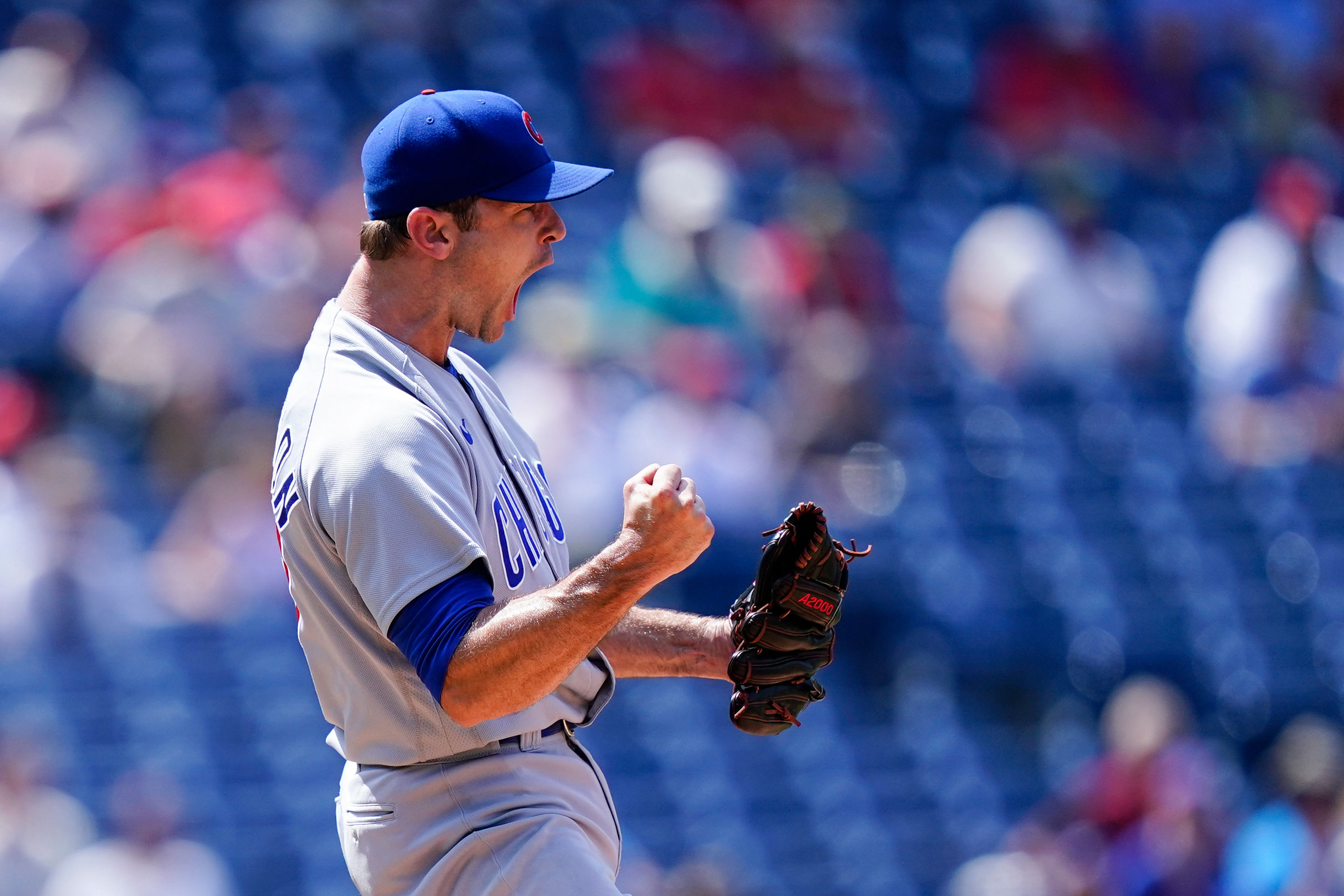 The Philadelphia Phillies acquired veteran reliever David Robertson and center fielder Brandon Marsh in a pair of trades on Tuesday.
Philadelphia sent minor league pitcher Ben Brown to the Chicago Cubs for the 37-year-old Robertson, one of the top relievers on the market ahead of the trade deadline. The Phillies got Marsh from the Los Angeles Angels in exchange for catching prospect Logan O'Hoppe.
Philadelphia is fighting for one of three NL wild cards. It hasn't made the postseason since 2011.
The well-traveled Robertson also played for the Phillies in 2019, making seven appearances before he was sidelined by an elbow injury that required surgery. He didn't make it back to the majors until he pitched in 12 games with Tampa Bay in 2021.
Robertson is 3-0 with a 2.23 ERA and 14 saves in 36 appearances this year. The right-hander finalized a $3.5 million, one-year contract with the Cubs on March 16.
Robertson made his big league debut in 2008 and spent his first seven seasons with the New York Yankees, winning the World Series in 2009. He has 151 saves and a 2.89 ERA in 709 career appearances.
The 22-year-old Brown was selected by the Phillies in the 33rd round of the 2017 amateur draft. The right-hander was 3-5 with a 3.08 ERA in 16 appearances with High-A Jersey Shore this year, including 15 starts.
Marsh is a lefty-hitting, righty-throwing 24-year-old with speed and power projection. He ranked among Los Angeles' top prospects before debuting in the majors last season, but he has struggled in the big leagues. He's a .239 hitter in 163 games with 10 homers, 14 stolen bases and a .653 OPS.
His defense is well regarded, and that's an area Philadelphia sorely needed to upgrade. Marsh trails only Brett Phillips and Minnesota's Max Kepler among major league outfielders in Outs Above Average, according to Statcast.
The Phillies have stayed in the playoff race despite losing 2021 NL MVP Bryce Harper because of a broken thumb on June 25. He's expected to begin swinging a bat soon and should return before the end of the season.
Philadelphia also designated veteran outfielder Odúbel Herrera and reliever Jeurys Familia for assignment. The move could end Herrera's eight-year tenure with the team that included a lengthy ban under Major League Baseball's joint domestic violence policy.
The 22-year-old O'Hoppe has developed into one of the majors' top catching prospects. He was batting .275 with 15 homers and 45 RBIs in 75 games with Double-A Reading.